Did you miss our amazing Patient Forum on May 10th but would like to hear Dr. Thomas's "Lupus Secrets"? Watch the videos below!
---
Our Lupus and Autoimmune Condition Patient Forum was held, May 10th, 2014
 This was an amazing, interactive discussion and presentation with experts in the field!
This educational forum was a place for patients, caregivers and advocates of anyone living with lupus, an autoimmune disease or chronic condition to come together as a community as we work to increase awareness and educate ourselves and others about these conditions. We engaged in interactive discussions, presentations from leaders in the field, and learned about programs and organizations supporting patients and their families on their journey.
Please watch the videos from the event as Dr. Thomas, author of The Lupus Encyclopedia shares his "Lupus Secrets". It is in three parts below.
Part 1: Lupus Secrets Part 2: Lupus Secrets Part 3: Questions and Answers with Dr. Thomas
If you missed the "Lupus Secrets" Webinar, you can now watch it below!
At the Event
There was  time to network with patients and presenters, as well as a comprehensive collection of helpful resources provided by local and national programs supporting people living with lupus and other chronic and autoimmune conditions.
Key Note Speaker:
Donald E. Thomas, Jr., MD, FACP, FACR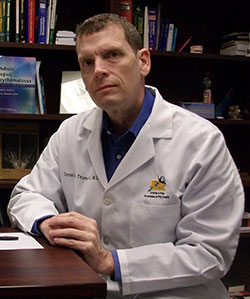 Dr. Donald Thomas is a rheumatologist with a special interest in lupus. He is in private practice with Arthritis and Pain Associates in Greenbelt and Clinton, MD. He has been an active member of the Medical Scientific Advisory Council for the DC/MD/VA chapter (and the previous Greater Washington chapter) of the Lupus Foundation of America since 1999 and currently serves as its Chair. In addition to his love of taking care of patients, he also loves teaching other physicians about rheumatology issues as an Assistant Professor of Medicine at the Uniformed Services University of the Health Sciences in Bethesda, MD. He is a strong advocate for people who have lupus and is the author of the upcoming book from Johns Hopkins University Press entitled "The Lupus Encyclopedia: A Comprehensive Guide for Patients and Families."
Panel Discussion:
We've invited  Anita Noble, and Tami Stackelhouse to discuss the patient perspective on conditions including but not limited to lupus, rheumatoid arthritis, scleroderma, multiple sclerosis, and fibromyalgia. They unraveled a few of the most critical questions that people struggling with chronic and autoimmune conditions face:
Affordable care: How the Affordable Care Act and new insurance laws help people living with autoimmune conditions.
How to be your own best advocate: self-care for people living with autoimmune conditions.
Accessing care: advice to help access medications and treatment people living with autoimmune conditions.
Here is the video from this portion of the Patient Forum panel:
Anita Noble
Facilitator, Molly's Fund Fighting Lupus
A member of our organization's since 2009 Anita Noble brings over 30 years of working with at risk youth.  Ms. Noble has a B.A. degree in Speech Communications with a minor in journalism in which she has had employment with the Chicago Sun Times, NPR Radio and ABC & NBC affiliates.  Anita was diagnosed with lupus over 18 years ago.  As a native Oregonian, she is the proud mother of 3 children and the grandmother of eight.  Anita is passionate about telling those with lupus how to discover their new normal and how to live their best lives with lupus.  
Tami Stackelhouse
Certified Health Coach and Co-Leader of the Fibromyalgia-ME/CFS Support Center, Inc.
Tami Stackelhouse encourages hope and healing for fibromyalgia and ME/CFS patients as a coach, advocate, and co-founder of the Fibromyalgia-ME/CFS Support Center, Inc. A fibromyalgia patient herself, Tami has gone from disabled to thriving. Her compassion, gentle support, and fun coaching style help chronically fabulous patients take control of their lives.
Liz Orem-Bedel
President, Scleroderma Foundation- Oregon Chapter
Liz has been a Scleroderma patient for twenty years and attended her first support group meeting shortly after her diagnosis. Liz is the immediate past president of the Scleroderma foundation, Oregon Chapter. A foundation that joined forces with the National Scleroderma Foundation, based in Boston, Ma. for more than a decade. She helped create a board of directors as well as served as president of the board for over fifteen years. She has served as an officer and member of 5 separate board of directors.  She participates in all facets of The Scleroderma Foundation's mission statement of support, education and awareness.