Jesse
When I first got sick I thought I would soon get better. I didn't grasp that my lupus was something I would have to live with forever. I've always said I was born happy. I'm lucky to have a positive attitude and the ability to make the best of any situation. Through not walking, trouble breathing, constant pain, and memory issues I have kept my positive attitude! I'm lucky to be on this Earth and breathing every day. Thank you Kaleidoscope Fighting Lupus for the continued support.
Naomi
My lupus diagnosis finally confirmed the identity of an illness that has been a companion on this journey since 1960. The first time I had an inkling of lupus was when I was pregnant with my last son and failed the STD screening test for syphilis. Three years ago an enormous ANA clued my doctor to send me to a rheumatologist who tugged my hair and said, "You don't have lupus." Because of a second opinion at 64 I now have a diagnosis of lupus. Kaleidoscope Fighting Lupus has filled in the blanks for me. I love you all! Live in hope and never give up!
Cathy
My name is Cathy and my lupus symptoms came on fast and furious. I am grateful that I was diagnosed quickly and started my treatment plan in 2010. Even though I have struggles I have learned to be patient, understanding, and empathetic not only with others but with myself also. Kaleidoscope Fighting Lupus has taught me to be better and not bitter. Every day I choose to accept my lupus with grace. I love the life I live.
Donna
27 years ago, while attending a master's class on social work, I was diagnosed with SLE - lupus. I graduated and worked in a hospital until retirement. Two years following my diagnosis, I began volunteering in the lupus community helping people cope and accept lupus fully into their lives. It was my passion. Last year, I proudly published a book, "When Lupus Throws You For A Loop." Kaleidoscope Fighting Lupus and Kelli Rosetta have been a treasure teaching us we are valued and not alone.
Lisa
I was finally diagnosed with lupus six years ago. I say finally because it was a long eight-ish years of being sick! In addition to lupus, I have fibromyalgia. I am thankful for this lupus journey because it has brought so many people into my life that I would have never met otherwise. I try to raise awareness of this silent disease that not many understand. On the outside, most of us look happy and healthy, but on the inside we are fighting for our lives. I may have lupus, but lupus does not have me.
Orlando
I'm a veteran of the Iraq war and a retired police officer. Never did I imagine at age 45 being diagnosed. It's been two years now and this has motivated me to raise my two boys fervently and without skipping a beat. I've been through much, but nothing like this disease. I'm a fighter by trade and this I will also defeat. Stay positive and live life to the fullest.
Kathleen
It is great to have a community that supports and empathizes with the day to day challenges of living with lupus or any chronic disease. I have antiphospholipid antibody syndrome - also called lupus anticoagulation/Hughes syndrome. I was not correctly diagnosed until 2005. By then, the blood clots, embolisms and scaring to right atrium had compromised my heart, lungs, oxygen and blood. I carried oxygen 6 years 24/7. I coach and present to groups about living a quality life with lupus: Health to Wealth.
Amy
Hello my name is Amy. I was diagnosed with lupus in 2003 while I was pregnant with my daughter. I was in so much pain and had lost 80% of my hair and only weighed 110 pounds. It wasn't until my dad moved me home that I got the help I needed to get back on my feet. I was put into the hospital and was told that I had maybe two weeks to live. Pneumonia had taken over. They got me back on my feet. I have had my lungs, heart, and kidneys attacked. I fight every day to watch my daughter grow.
Heather
I was diagnosed with lupus in 2006, one month after turning 18. I was a senior in high school. I also have fibromyalgia, Raynaud's, P.O.T.S., and IC. Lupus has been a very cruel disease and hasn't taken a day off since I was first diagnosed. Despite the challenges lupus has presented, I am proud to say I have earned two college degrees, got married, and gave birth to the most beautiful baby girl, who is now two. I will never give up fighting because I always want to be here for my daughter.
Dakota
My name is Dakota. I am 22 and I was diagnosed with SLE when I was 16. When I was 20 I stopped responding well to Plaquenil and I have been trying different treatments ever since. I am in my first year of law school and it has been a nightmare but I refuse to let lupus control my life. I go to class every day in pain, tired, and I have to think twice as hard as my peers to be successful. I even lost most of my hair this year. But this is my dream and I'm not going to let lupus hold me back.
Betty
I was diagnosed with RA followed by Fibromyalgia with a main diagnosis of lupus. With numerous hospital stays over past 7 years. Including congestive heart failure which has lead to 2 heart surgeries as well as collapsed lung. We all know the other symptoms such as fatigued, constant pain, lack of movement, diff levels of anxiety and depression. What i would like to leave with you is not the extent of my pain but the determination and desire to live! To take back my life. Be Unstoppable!
Rhianna
I was diagnosed with lupus at the age of 15. I am now 29 years old , married, and have two beautiful healthy girls. There are days where I don't know how I'm going to get through the pain while taking care of my girls, but somehow I find the strength to do it. Some days are so bad all I want to do is cry and ask God why me?! Why do I have to live with constant and unbearable pain? We very tough and strong people. That is why we were the ones chosen to live with lupus. We are fighters!
Billie Jo
I was diagnosed with SLE in 2010 only after many tests and Dr.'s of all specialties. My Lupus has never shown up in my blood work it was only after a special skin biopsy that I was diagnosed. I also have anticoagulant lupus, hashimotos, fibromyalgia, and bursitis in my hips and shoulders. I am 40 years old with an amazing, wonderful and caring husband of 14 years. I am also a mom to a beautiful 13-year-old. I have live every day in pain, but with my family and God I will never give up. Thank you Molly's Fund Fighting Lupus.
Breanna
I am 23yrs old and was diagnosed with Lupus SLE when I was 18. It has been a very tough battle for me. From having kidney problems to needing a breathing tube to help me breath. 4months ago I had a below the knee amputation from having circulation cut off to my foot from blood clots. It has been a hard battle, I also just found out I'm going to be a mommy! I'm 6weeks pregnant & I'm excited & scared because it's going to be a high risk pregnancy so I need all prayers for a healthy pregnancy. LupusWarrior!
Amber
My name is Amber, I am 33 years old. I was diagnosed with Lupus in February of 2016. Protein and blood in my urine led to my diagnosis. I received the diagnosis of Lupus after a kidney biopsy. I am also a single mother of 4 young children. With this said my support and help are limited. I spent 14 days in the hospital away from my kids due to this illness. I am a believer in God and I truly believe that he saved me from this disease. There is more to my story, to be continued in a book
Sophie
Hi there I'm Sophie 23 years old. I was diagnosed in 2016 with SLE lupus, after being in hospital for 5 weeks. I have suffered with mental health problems since I was 13 (borderline personality disorder) and have suffered with health problems most of my life. Have had symptoms of lupus for many years now but wasn't being listened to and felt as if the doctors thought I was making it all up. Molly's Fund Fighting Lupus has truly helped me come to terms with it and is such a god send for the community.
Jazmine
Hi my name is Jazmine and I have Lupus SLE. I have had Lupus for a year and life has changed so much. I was scared that people would look at me differently. People actually loved me more for my fight. When I was first diagnosed I had to have major lung surgery on both lungs. I have these beautiful scars to show I won. I currently am in kidney failure for the 2nd time but I will receive a transplant one day. I want to thank Molly Fund Fighting Lupus for showing me that it's never over and I'm never alone.
Lizeht
I found myself in the ICU at six months pregnant, having to receive blood transfusions. The doctors discovered that I had autoimmune hemolytic anemia and had no answers as to why. I took steroids for a year and half as my doctor begin to taper me off, I begin to have other symptoms. I made many visits to my PCP with different infections. My PCP suspected lupus from the begin and was very determine to get me answers. Thanks to her I have a sense of relief, Knowing what I'm up against.
Tamiqua
I was diagnosed in 2013 when at the age of 23. My symptoms started just 6 months after I gave birth to my daughter. I had to be medically retired from the Navy after serving for 4 years. My illness started with the rash and feeling sick all the time. I've dealt with blood clots in the leg and lungs, almost kidney failure, blood transfusions and lots of hospital visits. My mom and sister are my heroes; they are always there when I need them. I was worried lupus would ruin my relationship, proud to say I am in love 6 years strong!!
Glendora
I was diagnosed with SLE 13 years ago at 20 years old after being misdiagnosed for 2 years. After being diagnosed I was down to 98 lbs. and not able to move, my doctors feared a possible stroke or death. Thanks to my family and doctors I made it out of the danger zone and have since been fighting to stay healthy and enjoy my life despite kidney problems. My family, my 4-year-old daughter, and partner are everything to me and they are my support system, they are why I fight so hard to stay healthy.
Robin
My name is Robbin and I have Lupus. Sounds like I am addressing a support group! I was officially diagnosed in 2010, approaching my 7th year Anniversary. I have had 7 major surgeries and 4 of them month's apart. I am married, have 2 boys' and a 3 yr. old grandson. While my journey has been hard I have never said "why me". Having lupus and all the struggles that come with it, it has taught me more about myself then I had thought possible. Having Molly's Fund Fighting Lupus, I am Never alone in this fight!
Francesca
I've had lupus since 2007. Literally at times feeling like I've been dragged to hell and back with every symptom and emotion possible. I'm now two years in remission living a more or less normal life thanks to a fantastic team of doctors who helped fix my body and my soul. I have highs and lows and I've learned to cherish the good times. Don't ever give up, take advantage of good health, and enjoy it when you can. Stay strong and don't let it win!
Cheryl
On my 40th birthday my world was turned upside down. I became very tired my joints ached I had a rash and my liver turned toxic. My PCP said it was an allergic reaction to my seizure meds. We changed meds but the rash and joint pain did not go away. In 2011 I was diagnosed with Lupus. Molly's Fund Fighting Lupus has helped me know I'm not alone and that no matter what my life is not over. It's so encouraging to know I can get support.
Nancy
My name is Nancy, and I was diagnosed with SLE at age 17. It is hard sometimes but I am still able to be a pre-med student and do well in my classes. Right now I can't walk because of the arthritis in my left foot, but usually I love hiking, running, and long walks. I have kidney and cardiac issues right now. I believe I will get better soon. Thanks Kaleidoscope Fighting Lupus for posting so many great articles. After med school I plan to become a researching rheumatologist so I can help others with lupus.
Connie
I was diagnosed with Lupus in 1988 when I was 18 and my twin sister was hospitalized and also diagnosed with lupus. The next year I nearly died from kidney failure and blot clots in my lungs when pregnant with our son. The Doctors induced labor 3 months early to save both of our lives. I went into menopause at age 23 due to the medications and chemo. Lupus is still a part of my life everyday but I'm thankful to be alive. ~Connie
Lalania
Hi, my name is Lalania. I'm 46 years old. I have lupus, vasculitis, Crohn's, Hashimoto's. It has been a long struggle with pain and inflammation. I went to a clinic this year and received donor stem cells. Before I went to the clinic, I had lost an extreme amount of weight. I was grey and very weak. I had amazing doctors and nurses and after 7 weeks of treatment I'm stronger. The treatment was hard to endure, but my strength and courage got me through. Kaleidoscope Fighting Lupus stories help me.
Stacey
I was diagnosed in 1993 at the age of 30. Lupus has affected my hearing, eyes, joints, cervical spine and blood pressure thus far. I decided I would follow the mantra I have lupus, it doesn't have me! I facilitate the local support group, have a wonderful husband of 35 years, 2 grown daughters, 2 great son-in-laws, 1 gorgeous 7 month old granddaughter (1 grandson is an angel watching over us from heaven). I attribute my happiness and ability to cope to my husband, family and network of friends.
Susan
In 1990, I was diagnosed with systemic lupus erythematosus (SLE) very unexpectedly. Just prior to this I was given a physical at my place of employment. A nurse phoned and advised that I see my doctor because "something abnormal" was showing in my blood work. Since then I've been hospitalized mostly for cardiac issues. I also have Raynaud's and restless legs syndrome. Taking it one day at a time along with rest is how I function. Thank you Molly's Fund for your valuable info and support!
Lisa
Hi there, my name is Lisa I'm 24, and I have been diagnosed with SLE lupus and Hughes Disease. I was diagnosed with Lupus in February 2016, one day after my 22nd birthday. It's so tough living with Lupus, as it's so unpredictable. I'm very grateful for Kaleidoscope Fighting Lupus as I feel less alone and they have answers to my many questions. These blogs have helped me so much on my lupus journey. Thank you Kaleidoscope for being there for me!
Shell
I was diagnosed in 2006 after being misdiagnosed four times. Finally the day came that I was told I had lupus. I had no idea what is was but knew immediately that it was serious. But with the help of a team of good doctors I manage to have some good days. I also have high BP, RA along with a few others. I've vowed to help as much as I can spreading awareness about this monster in hopes of helping someone. Molly's Fund plays huge part of helping me gain knowledge & helping me cope! THANKS
Bethany
I was diagnosed with lupus nephritis shortly after having my son in January of this year. At age 23, lupus seemed to be a death sentence when life for me was just beginning. However, with the strength and support of my family, my amazing doctors, and Molly's Fund I am blessed to be able to be with my son and embrace my new self. Molly's Fund reached out to me when I felt most alone and increased my awareness to what was going on in my own body. So thankful to have met & meet fellow butterflies!
Alyssa
I was diagnosed in Oct 2014 with a positive ANA test. I have all the symptoms of lupus, swelling joints, aches, pains, butterfly rash, and I always have a high ESR. Some tests come back negative and some positive. My doctor tries to put me on steroids but I hate to take them because I gain weight and the pain becomes so bad that I hate to do anything, but I try and stay positive and push through it. I'm 28 now, and it seems to just be getting worse. I found a new doctor, hopefully she's better.
Reggie
My son Reggie who is 20 yrs old was diagnosed with lupus in 2014. Has been hospitalized numerous times. He has taking many medications that don't seem to be working. He is hospitalized as we speak again. It is taking a huge toll on his life. He has an 18 month son and has no communication. He is always sick. I didn't know about Molly's Fund until I started to look up more information about lupus. I'm hoping someone can help my son who is very ill because of this.
Arielle
Hello, my name is Arielle. I was diagnosed with SLE when I was 19, right after having my daughter. It has been an uphill battle. I'm scared and sometimes feel hopeless but I know I have to be strong for myself and my daughter. I am starting infusions this week and pray it works for me, as other medications have not agreed with me. It gives me hope reading other stories from fellow lupies. I was always one to be in denial about my health, but I'm ready to take charge. God bless.
Natasha
I was diagnosed back in 2010 at the age of 18 and despite all the treatment my kidneys have now gone into Stage 5 CKD. It's a complete shock and I'm still getting use to the idea that my kidneys no longer work and that I have to start haemodialysis. I know that with the support of my friends and family, I can beat this and I WILL get my body healthy. Lupus will not win! I just want the healthy life that I dream off. I will be okay, I've got this.
Aldrich
I am a 23 year old man from the Philippines, diagnosed with SLE at the age of 22. At first it was hard, I came to a point where I had to see a psychiatrist. Then someone sent me a message linking to this site, it gave me that spark of hope that I can still go back to living a normal life. It's scary and complicated at first but with the right support groups around you, trust me it will get better. Don't let lupus be your identity.
Kara
I was diagnosed with lupus at the age of 7, and I am now 21. When I was first diagnosed my doctor had told my mother that the spots on my skin were just mosquito bites, but we knew there was no way a 7-year old was that fatigued. Since being diagnosed, I have gone through Cytoxan for my kidneys. I have had two blood clots on each leg. I went from taking over 20 pills to 2 (just prednisone) and I am feeling better than ever before these days!
Leticia
Your life is just beginning at 25 but for me it almost ended. I was sleeping 14+ hours a day, not understanding why I was so tired. At my annual physical I was sent immediately to a specialist (same day!) after my vitals were way off, protein in my urine, blood pressure off the charts. Within days I was told I had no choice but to go on chemotherapy right away to save my life. 15 years later here I am! Have had a few flares but life didn't stop and I live it fully everyday!
Denitra
My name is Denitra. I have a beautiful 10 year old daughter who helps me to stay motivated. She's my biggest cheerleader! In 2007, I gained over 20lbs in a week, had no energy, and my entire body was inflamed. I saw a nephrologist and he said "I was just being lazy." Lab work showed my kidney function was at 0%. I spent a month in the hospital, and they said I had a 10% chance to live. My parents were told to start making funeral arrangements. I am now managing my lupus and have it under control.
Gurpreet
I am a 28 year old girl from India. I was diagnosed with SLE and APS when I was 17. My life has never been less than a roller coaster ride since then. I had a menorrhagia first, then after two years a brain hemorrhage after surgery. Four years later I was diagnosed with lupus nephritis. All these years I grow every day. I've learned to manage myself. I completed my studies and now working. I keep myself positive and move ahead with a smile. I never let lupus to win over me. I am ruling it. Thanks to my family.
Toya
My name is Toya Terry. I was born in Cincinnati, and was diagnosed with SLE in 1995. Since then I've been diagnosed with MCTD, the factor V Leiden mutation, pulmonary embolism, ITP, anemia, arthritis, membranous lupus nephritis and possibly fibromyalgia. Aside from that I am the mother of a very handsome and vibrant little boy. My life has been extremely challenging, but I've managed to make the best of it. I choose to express my hurt, pain and experiences with lupus through poetry.
Kelly
My symptoms began at 9 yrs old. At 14, I lost all my hair. I was always exhausted, had major joint & muscle pain. I had some complications with my 1st pregnancy & a few miscarriages by 22, but no one could tell me the problem until 1990 at 23yrs. Diagnosed with SLE, Sjogren's, APS & Fibromyalgia. SLE has caused Pleurisy, Shrinking Lung disease, CHF, Costochondritis, Gastro issues, Leukemia & I'M alive! My mom named me Kelly, it means Warrior, I guess she somehow knew I was going to need it!
Amy & Aidan
My son's name is Aidan. He is a 12 year old kid. He was diagnosed with lupus SLE on February 9, 2015. He is a very loving, smart and athletic boy. Molly's Fund is a tremendous resource to me as his mom for up to date information on lupus. It is my mission to keep him as healthy as possible. So far it has only affected his platelet count. I worry about the unknowns but stay strong and informed for him.
Lailah
I'm Lailah, I just turned 16. I was diagnosed with lupus when I was 13. It all started when I was in the hospital for 23 days. My ANA levels would never go down, I kept getting rashes, mouth sores, etc. I've had 6 surgeries since I've been diagnosed. Even though I'm a lupus patient, I refuse to CLAIM IT!! Lupus does not define me in any way. I am sure we will find a cure for lupus!
Samantha
I was diagnosed with SLE in Feb 2015 at age 22 after a bout of debilitating joint pain and thrombocytopenia. Since, I've received chemo (Rituxan) that now has my platelets within normal ranges and am on Plaquenil daily. I prioritize rest, healthy eating, and exercise. I feel great and have no intentions of letting SLE slow me down! I am a pediatric nurse and Doctor of Nursing Practice/Pediatric Nurse Practitioner graduate student. Allow your battle with SLE to tweak your life--not dictate it! xx
Cynthia
Good day! Hi I'm Cynthia from Cebu, in the Philippines. I was diagnosed with MCTD, lupus, and scleroderma. But much before these tests, I could surely say that I had a chronic disease. For almost a year I have had fever, hot and cold flashes, hair loss to the point that I don't feel like combing it. I have allergies everytime I eat eggs, shrimps, chicken and salted fish, and other seafood. I also get red rashes and swollen joints.
Helena
I was born with lupus and told when I was 10 years old that I wouldn't live past 50. This horrible disease has cause me to have 8 heart attacks. In 1995 I had my first heart attack and the last heart attacks I had in 2009. I had 4 in two weeks. I died in the ambulance for a while. I only have 47% of my kidneys working. Now I'm having trouble with my blood pressure. It's too high, causing me to black out. Today the doctor told me I'm having mini strokes. My prayers are with you all.
Barangzkie
I am 38 and a mother of 2. I was diagnosed 2012 in Saudi while working as a nurse. Far from my family, only my filipino coworkers were there to take care of me. Thanks to them I am still alive. Coming home struck by this illness is a big change. I almost died but I keep my faith & will to survive. Physical changes with lots of limitations. I need to accept that I'm not the same active person anymore but its ok, life must go on. Live one day at a time. Breathe deeply and just smile. LOVELOVELOVE!
Tamina
I've lived with lupus for about 4 years now. Although I suspect the migraines, PCOS, endometriosis and hyperthyroidism I battled from my teens through my 20's and early 30's was lupus related. About 4 years ago I experienced severe chest pains and constant numbness. I spent about 4 months in the hospital. Eventually I was diagnosed with nerve related pain, RA, and ulcers. I've been on chronic meds since then. I'm no longer the bubbly woman I was, but on my good days, I savor every moment that lets me be me.
Madeline
I've been diagnosed with lupus for 2 years but suffered from debilitating symptoms and related problems for over a decade. I visited many specialists that tried everything available, and I'm currently on infusion. It's hard for my family, friends and colleagues to understand my daily struggles. I do my best to have a positive attitude and keep on going even though sometimes I want to hide for days until I feel better, but that's not an option. Being strong is the only choice I have.
Meredith
I was diagnosed after a pulmonary embolism, crippling pain, and weakness in my legs. I have limited mobility, strength, & stamina, though I was extremely fit & strong before lupus. During bad flares, I can't walk at all and can only hope the pain is manageable. I was on chemo for almost a year & am still looking for a treatment that works. Now I do my best to raise awareness of SLE & educate others about lupus, as well as fundraise through video gaming events for lupus organizations.
Paula
My name is Paula. I am 16 years old and was diagnosed with lupus one year ago. Having lupus has shaped me into the person I am today. Instead of pushing lupus away I embraced it. Lupus is a mystery and it never ceases to amaze me. One day I could be full of energy, feeling great and the next day I could be stuck in bed with joint pain and a butterfly rash. Lupus is a terrible disease but I have learned not to let it get the best of me. "I have Lupus, but Lupus doesn't have me"
Sorrita
For months I was urinating blood, and none of my doctors could figure out what was wrong with me. My doctors thought my symptoms were coming from my bladder or that my IUD had attached to my bladder or another organ. The IUD was removed and I still continued to have blood in my urine. A couple of months passed and doctors still were unsure. I took a pregnancy test and it was positive. This was Nov 2009. The blood was coming from my kidneys bleeding and I was diagnosed with lupus.
Mae
I was diagnosed with lupus in September 2007... I was only 14. I have had flare-ups in my joints before but nowhere else. In May 2015 I had my first full flare, but no doctor would put me on medications. They said it wasn't that bad. The doctor I went to go see when I had the flare said I'll be lucky if I live to be 30 with how bad my flares are. I just had another flare that affected my brain. He said right now I'm just a ticking time bomb.
Sam
My name is Sam and I am 19 years old. I go to Pacific University and study Public Health. I was diagnosed with Lupus in August 2013. It was very difficult to learn I had lupus and that I would have to change my lifestyle right before my senior year of high school. Along with SLE I also have fibromyalgia, celiac disease, raynauds, chillblains, and photosensitivity where I get sun lesions (like cigarette burns) on my face especially. But I fight on with the support of my friends and family!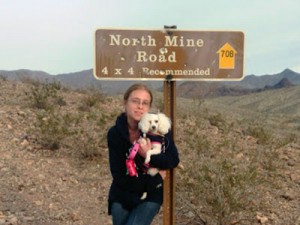 Jadie
Diagnosed with SLE in 2014 after seeing a neurologist, a thorough workup was done including a brain MRI, nerve/muscle testing, and an EEG along with the blood work. My ANA came back positive and then a dsDNA test was ordered, which also came back positive. I have neuropathy, osteopenia, liver complications, fatigue, etc. I will be having spine surgery soon due to cervical myelopathy. I take a day at a time and focus on my faith in God and the simple pleasures of life.
Pooja
Hello!! My name is Pooja. I am 27 years old and was diagnosed with lupus in 2013, after struggling with my health since 2009. I also have Sjogren's and neuropathy. It is very frustrating that my own parents and friends don't know what lupus is. People judge me based on how I look, though they don't know or understand what I am going through. Out of this frustration and pain, I decided to start a lupus foundation in India. Many people in India die from lupus due to lack of awareness and improper diagnosis. Hoping for my voice to reach every corner of India to fight for lupus awareness and the cure. Stay strong everyone!!
Latoya
I was diagnosed with lupus anticoagulant which resulted in the loss of a daughter. About 5 years later I saw a rheumatologist and was diagnosed with SLE in April 2011. I thought that was the end of my world, but with the support of my family and best friends, I started to fight. I have not had any complications since being diagnosed. I take my meds everyday and stay active and on the move. When night falls I'm completely worn out. I have insomnia but that's not going to stop me either.
Juana
Hi my name is Juana Mata. I was diagnosed with SLE in May, '09. Prior to being diagnosed I suffered from severe headaches, joint pain, loss of hair, butterfly rash, and many other symptoms. Although the first years were very difficult with many hospitalizations, I was happy to feel the support and unconditional love of my family. My sister and I now provide education and awareness to minorities and those affected by lupus through Looms4lupus.org. Never give in, never give up, never let go. Just keep fighting!
Steph
I'm Steph, and I was diagnosed with SLE in 2013. I woke up one day and was unable to stand on my feet. Swollen joints and a peculiar rash covered multiple areas of my body in the days to come. I have a very supportive husband who helps me every step of the way. Our marriage makes me stronger inside. As a bartender, I keep a happy face on all day no matter how I am feeling. It truly helps me stay positive as I am going through rough days.
Ashley
I am a wife and mother of three beautiful children. I have been coping with lupus for almost eight years now. I recently had to go on dialysis and disability due to kidney failure. My cousin out of the kindness of his heart made the choice to bless me with a kidney, which is truly a blessing from God. He is a loving father of two little girls. We will have the procedure May 27, 2015 at Baylor in Fort Worth Texas. Afterwards, I will be able to graduate this fall and continue helping others!
Brandi
My name is Brandi and I am 35. I was diagnosed with SLE in 2008 after being told it was morphea and scleroderma. Since being diagnosed, my lupus has progressed. It has changed my life in many ways. I am limited in what I do. Whether it's for fun, or life's daily activities. My kids keep me strong and motivated. I push to keep Lupus Awareness alive. I participate in many lupus activities and events. This is a fight that I am determined to win. I may have lupus, but lupus does not have me.
Mike
Hi, my name is Mike. I've been battling Rheumatoid Arthritis for over 6 years now. It has been a rough road of the roller coaster effects we all go through with disabling pain, soreness, fatigue, etc. It wasn't until 2 years ago I began feeling better from my Enbrel treatment. Then 6 months ago I was told I have Sjogrens and lupus. The Sjogrens was something I felt I had my whole life, so the lupus may have gone unnoticed for many years. Like everyone else, I just want to say thank you.
Amanda
I was diagnosed with SLE in October of 2014. My whole life I had low blood count, not knowing at that time I may have had Lupus the whole time. I have 5 amazing children, a miracle due to very bad fertility issues... yet I was given my children along with 3 miscarriages. Now I'm dealing with lupus attacking my skin and nervous system. The first sign of an attack before I knew something was wrong was finding myself paralyzed in the morning right after waking up.
Anna
After years of having sick spells that lasted weeks on end, last fall when I got sick I was even worse than before. My hands were swelling and I was sent to a rheumatologist. At my appointment, they found an infection and admitted me to the ICU. I was diagnosed with S.L.E. Since then I've lost almost all my hair due to how sick I was. But each day I continue to strive to live my life to the fullest and remain positive. For without that lupus would win and I wont accept that for my life.
Ana
I am 15 years old, and was diagnosed with SLE in December 2014. It is in my brain, heart, blood, lungs, liver, and its starting in my kidneys as it is really aggressive. I was given steroids, IVIG, and many more treatments, but they didn't work. Chemotherapy was my last option, so I took it. There will be 6 high doses of chemo. I am on round 2, and have lost all my hair, and my stomach is paralyzed, but I wont give up! Till I am free!! Lupus is horrible!! We need a cure!
Brenda
It was Christmas Eve 2001, I started hurting under my left breast with every breath. I couldn't imagine what it was, unless it was pneumonia. My PCP ran hundreds of tests until finally she diagnosed me with lupus. I tell you it has been a fight. One I almost lost in 2011, when I had a stroke. I was down months before I really came back. I take 20 different pills a day. I stay sick and tired all the time. I'm on Benlysta infusion now, and I'm a lot better. I'm just tired of the doctors.
Lorraine
I was diagnosed with SLE in December of 2001. I had several miscarriages before being diagnosed. After dealing with the issues, I went through a divorce and became a single mom. I have been lucky I guess, I haven't been hospitalized, probably because I have refused to go to the ER when flaring. My son has gone on this journey with me and has been my reason to keep fighting.
Paula
I was diagnosed lupus when I was seventeen. I couldn't walk. It was so hard to get around it took me at least an hour to get on my feet every morning. I still suffer with it, and have been diagnosed with internal and external SLE and lupus vasculitis among other health problems. I'm 41 years old and I have heart disease, have had 7 small strokes, and 3 heart attacks.
Rewaa
My experience with lupus: there is no person free of disease. People who are SLE patients must be careful throughout life, and to take care to take medications exactly on time. From my experience as a lupus patient, lupus is a very difficult disease. I'm 17 years old, and 4 years ago when I was 13 years old I was a normal girl with no disease in my life. Suddenly I started to feel the joints of my body hurt so much, and this pain caused me so many problems, I couldn't even walk.
JaVonna
I was 17 years old when I was diagnosed with SLE. At that time, I may have heard the word lupus once and wasn't sure what it actually meant. I am so grateful to the team of doctors that I have constantly working around the clock to find a cure for this and I am hopeful for a breakthrough. I am 27 years old and I am stronger than ever. I am also grateful for Molly's Fund because it gives me hope that we will overcome and I am not alone.
April
I was diagnosed with Lupus in October 2013. It all started with odd symptoms. I went to two doctors and I had been misdiagnosed twice. It affected my kidneys, liver, brain, and joints. I was also pregnant at the time and almost lost my and my baby's life. It has been extremely hard. My husband has seen me at my worst in and out of the hospital and sometimes it can be overwhelming for him but he is my biggest support.
Brittany
I was diagnosed with lupus in 2013. Prior to being diagnosed with lupus I had gone to the hospital for an unbearable headache. The doctor there prescribed pain medication for a migraine, did no testing, and sent me on my way. Upon taking this medication I passed out. A few weeks later I woke up in hospital to a diagnosis of Acute Disseminated Encephalomyelitis, Vasculitis, and Lupus. I am a victim by situation but a survivor by choice.
Michelle
I can't even begin to speak as tears come to my eyes... so sad reading these stories yet so much joy of seeing each of you alive to tell your story and having so much hope to fight a good fight! I was diagnosed in 2008. I too have Rheumatoid Arthritis, which shares the same symptoms with lupus, so it's a lot. I've gotten better before treating the RA w/Orencia Infusions but I'm sick all the time, tired all the time, don't party too much but want to live a full life as best possible!
Claudia
I was diagnosed SLE when I was 18 years old. I had level IV chronic nephritis, muscle pain, and swelling arms and legs. I have to receive chemotherapy for about 4 years and strong doses of corticosteroids. I also suffer migraines, hair lose, memory loss and fibromyalgia. I have saved my kidneys through many treatments and control SLE by changing my life style. Now I am 32 years old and I have control of this disease, now I am working and married hoping to have a child soon.
Leslie
I started with symptoms when I was 8. I had issues with bleeding & clotting which proved to be a problem while I was pregnant. 3 miscarriages and 2 premature births of my daughter and son who didn't survive. At 34 I found I had SLE, RA, Sjogren's, Raynaud's, hypothyroidism, and many more. I had my aortic valve replaced and need it again. I live as positive as I can through all the trauma SLE can cause, so good when endorphins take over! I'm so thankful for my loving family and their help.
Yolanda
I was diagnosed with SLE in 2002 along with Raynaud's, mixed connective tissue, interstitial lung, RA, and Sjrogen's. When I was diagnosed I went into a depression for about 2 yrs. Then one day I said to myself that I can't let this take control over me. I started to work with Adults with Disabilities and I knew there was a reason I was chosen to be here. I have been employed for over 11 yrs. I also have a fundraiser every May for Lupus Awareness to raise awareness to those that don't know.
Misti
I was diagnosed with lupus in 2008 and have not worked from the fatigue I fight daily. I also have been fighting GERD, Raynaud's, depression, anxiety, Parkinsons, incontinence, osteoporosis, arthritis, anemia, migraines, degenerative disc disease, memory loss, non alcoholic liver disease, and they just keep adding. On my good days I smile and get my chores done, and fight for disability. They think I don't qualify, and this is an ongoing 5 year battle. So I smile and say I wont give in!
LeeAnne
I was sick for months and kept getting told it was just the flu. I had finally had enough, and this took me in to run some blood work. When the ANA test came back positive, I was told I had S.L.E. and all that goes with it. Kidney failure, liver problems, I fight for my life everyday. And in the meantime, I have a beautiful 10 yr old girl that helps make mommy smile everyday. Disability I'm fighting for, to support her and I. I've had lupus for 10 yrs now.
Dorothy
I was diagnosed in 1999 with systemic lupus. I'm currently fighting for my life on a daily basis my lungs are shrinking. I have pleurisy of the heart, first stage kidney failure, muscle and nerve damage. I'm on oxygen 24 hours a day and currently taking Benlysta infusion every month and methotrexate chemo every Friday. I've been told by my physicians is the only thing is going to help is that I go into remission by the grace of God. I'm holding on to God's unchanging hands.
Tina
I was diagnosed with Lupus during the same year and a half that I was remembering childhood abuse and standing up to domestic violence... eventually finding myself alone with 4 young children. Twelve years on, I'm now working part time utilizing my skills in creative speaking and music/songwriter, with my youngest two still at home. It's possible to "Thrive and not merely Survive" even with a chronic illness. So greatful for having just found Mollysfund website through a facebook post!
Pam
I am a 32 year old mother of two beautiful girls, work full time & own a natural, handcrafted body care company, Buds&Scrubs. I have battled with lupus for almost 10 years. There was a lot of blood, pain & tears that went into that diagnosis. My symptoms: joint pain, lung pain, Raynaud's, chill blains, abdominal pain, dry eyes, skin thickening & dryness. I am determined to overcome this illness & not let it rule my life. My focus is my love for my family & friends & a hope for a cure.
Dawn
My name is Dawn and I was diagnosed with Lupus in 2005. After my diagnosis I was confused, scared, and alone. I was a single mother of two and strong as an ox until finding myself in and out of my doctor's office. My life is now about informing everyone about this disease and how it affects people who have it and their loved ones. My eldest daughter tells me that she wants to help find a cure for Lupus when she grows up. If that isn't reason to fight and be strong, then I don't know what is.
Amanda
It took 5 years and a bunch of Doctors for me to get diagnosed with S.L.E. FINALLY I found a Dr. who refused to give up on me & I became my own advocate for getting my life back for my kids, my husband and myself. I am proud to say that after finding the treatment for me I am now part owner of a salon, am able to coach my daughter's Cheer Squad and enjoy playing with my son! In hind sight, my symptoms began when I was young and took a lot from me BUT this girl took it all back, so can you!
Noelle
I was diagnosed with Lupus Nephritis in 2002. After 3 years of cytoxan, my disease went into remission. Four months ago I was hospitalized with hypertension, loss of vision, seizures and kidney failure. My doctors diagnosed it as PRES, caused by active Lupus. I just finished a three month cycle of cytoxan feeling better than I have in years. My kidneys are improving and I'm ready to take on the world. Never give up!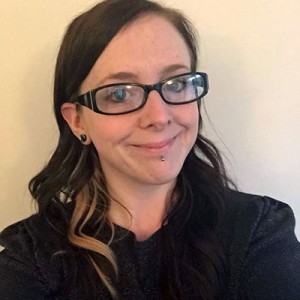 Samantha
I was diagnosed with SLE in 2010, when I was close to needing to go onto dialysis because of my kidneys. 5 months later I became pregnant with my son, who is now 3 years old. My Lupus relapsed just before getting married in 2013, but I'm now in remission. Despite all this I have stayed strong and finished 1 year of college and I'm now in my 1st year in my nursing degree :)
Nicole
I am 32 years old and found out that I had Lupus 7 years ago. I woke up one morning with pain in my wrist and knee, I had just started going to a chiropractor and with in 3 weeks I was hurting so bad through out my body I felt 90 years old. I talked to the chiropractor, thinking it was something he was doing, and he told me I had something serious going on and he told me to make a appointment with my family doctor. I was officially diagnosed in a about 1 month I had Lupus.
Aly
I am awaiting medical retirement from the Navy as a result of being diagnosed with SLE in June 2014. I was diagnosed with Discoid in December 2014. My SLE has contributed to my RA, OA, CRPS, Carpal Tunnel, Migraines, Kidney Stones and Cervical Radiculopathy. My advice is to stay strong. Don't let lupus disable you. Rest when your body signals you to but don't let lupus define your life. Go after your goals and prosper. Keep your faith or find your faith as well. I am only 21 after all...
Eliza
Hello loves, I was diagnosed in 2009 with SLE then soon following hip displacement need both removed or repaired, along with heart, kidney, high blood pressure, cervical cancer and other things. I've lost many friendships I no longer am able to work, however I'm an Advocate. I'm Las Vegas NV, for Lupus I'm very GRATEFUL for my family's love & support the friends that have stayed and help me fight never been a quitter, just new journeys and avenues. Live, Laugh, Love~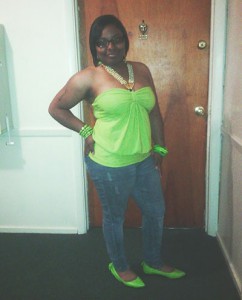 Ashley
Hi my name is Ashley. I'm 28 writing from Ohio. I have been diagnosed with s.l.e. for over 6 years, I have a 12 year old daughter go to college part time and I work sometimes over 50 hours a week, I just want to let somebody know who has this disease you can make it through this if you keep God on your side, and keep your doctor appointments and take your medication as prescribed. I have a loving fiancé, family and friends who help me through this. Having a good support group is key!
Phylicia
I was diagnosed with lupus almost 2 years ago. I started having problems breathing and was swollen all over with painful joints & rashes. I was in & out of the hospital. One of the most difficult things I have ever dealt with is that I have had a lot of sleepless nights & I also had to give up a lot of my dreams, people starting disappearing from my life. People who I thought were my friends and even family. I am so thankful for the support of my parents. I try to remain positive & strong.
Sandra
Hi my name is Sandra. In 2006 I was diagnosed with discoid lupus which effects my hair. Because I am losing my hair, and I have a lots of scarring on my scalp, it really effects me mentally and I am very stressed out. I also have swollen joints, and lot of fatigue but I take it one day at time. Thanking GOD for my supportive family, praying for all LUPUS patients.
Maria
Hello, I currently battle SLE. I was diagnosed at the age of 31. I was working as a nurse and became very ill with Valley Fever. After battling that for 2yrs. I started having symptoms of deep bone pain, joint pain, high fevers, red flushed skin. Thankfully my PCP acted fast and had me admitted to the hospital. That is when I was diagnosed with lupus along with fibromyalgia. I currently take Plaquenil and steriods to keep the lupus under control. I am very Blessed to have a great support system.
Carla
Hi. My name is Carla and I am 38 years old. I was diagnosed with lupus in 1997 after my son was born. Over the last 17 years I have had other illnesses arise. I have a very supportive family. I try to live my life as if I don't have it but it is hard. I refuse to let it beat me. I am thankful to be here with my children. One in college and the other a junior in high school. With the positive attitude I have, I know I'll be here to take care of them and enjoy every minute with them and my husband.
Rachel
Hi my name is Rachel. I went undiagnosed with SLE for almost four years. It started after the birth of my son. I have Graves disease, degenerative disk disease, fibro, and scoliosis as well. Lupus is by far the main culprit of my health issues. I was seen by too many doctors to count before finally being diagnosed last month. The frustration I felt is unexplainable, which I'm sure many of you out there understand! It is refreshing to know at last what I'm fighting! Stay strong fellow warriors!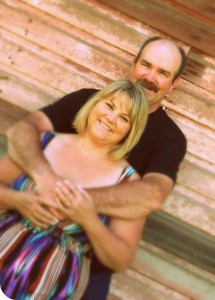 Leshia
I was diagnosed with Lupus SLE in March of 2000 when I was 38 years. I am now 52... During that time I have also been diagnosed with Lupus Nephritis. I continue to fight everyday. I hold down a 40+ hour job and we own 40 acres. I am the mother of 2 and grandmother of 4. I have been married to the love of my life and my best friend for 33 years. He is what keeps me going. I have always had the motto that Lupus will not define who I am. I am STRONG, I will continue to win this battle.
Danny
Hi, I'm a 45 year old male. I was told that I have SLE lupus/Sjogren's/scleroderma. I suffer from Raynuad's to along with RA symptoms. I live in southwest VA and there are no support groups in this area. It is very hard when others look at you as if you are crazy when you mention these illnesses when you look fine on the outside. My story is long and painful. I'm not much for using computers and its very hard not to have any one to relate to my wife said she under stands but I don't think she does.
Tina
I have been diagnosed for over a year, but that diagnosis was only the first answer to what would prove to be a million more questions. I have a wonderful family with ten great kids that have tried to understand my increasing limitations, but it is so hard to function with the ever so changing day to day, hour by hour symptoms. I refuse to be Lupus, I want to be an 'over-comer' and I look forward to this support group to glean from others what helps them get up every day and live.
Tanyah
My name is Tanyah. In 2011 I had started getting knots on my feet and my hands. My body was always in some much pain I couldn't even let anyone touch me it hurt so bad. I started to lose so much weight and my skin was starting to change. My mom finally to me to my primary doctor where she ran some test and two of them came back positive for Lupus and Arthritis. So she decided to send my to a specialist in Durham where I was finally diagnosed in 2012.
Tara
Hi, my name is Tara I found out i had Lupus about 4 years ago, and its been hell ever since then for me. I have 2 children they're out of school now and I'm a single mother. I was working 3 jobs at the time I first started getting sick and I was stressed out very bad too. My grandmother and uncle passed one week apart from each other and it had a bad affect on me. I kept going in and out of the hospital and getting a lot of tests done before they figured out that I have lupus.
Deborah
I always minded the sun and the heat ever since I was a child. I had whooping cough in 1969. I was diagnosed with Lupus in 1983, and then MCTD in 1992. I also have MVP, fibromyalgia, Hashi's, peripheral neuropathy, raynauds, and Crest. I then had a corpectomy, and also 7 ischemic strokes. The heat and sun are my enemies. As time goes on, my diseases are getting worse, but I stay positive, it could be worse.
Lori
For as long as I can remember I was always sick and in pain. In 1993 I was diagnosed with Lupus SLE. I almost died from it. But the Good Lord had other plans for me. Thankfully I have a very supportive family that stood by me during 6 months of chemo and mega doses of prednizone. If it wasn't for my family and The Grace of God I wouldn't have lived to tell my story. Support and understanding are very important when you have a chronic illness. I'm thankful for Molly's Fund Fighting Lupus.
Deb
I am 56 years old and was diagnosed with lupus nephritis in July of this year. I suffered for 8 months with a plethora of symptoms. Once it was determined what I had, I started medication therapy and began to feel almost myself again. I am pushing on, and with the help and support of my friends and co-workers, I am able to work within my limits. Because of missing work I needed some financial help and went through Molly's Fund for rent assistance. Thank you!! Fist bump Lupus Warriors!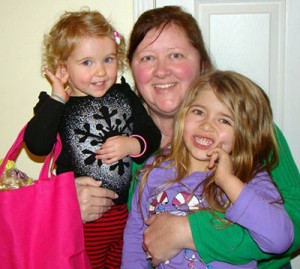 Terri
I started having symptoms when I was about 9 years old. My mother took me to a doctor. He said it was colitis. I lived with that and the symptoms for some 25 years. At around 32 years old I started get sick like colds, aches and pains, fatigue, headaches, rashes, etc and I went to an osteopathic doctor. I went to him probably once a month or even more and he tried bio feed back, and a zillion other natural remedies but never could figure out what was wrong. I WAS DIAGNOSED AT 45 WITH LUPUS AND mcTd.
Helena
I was born with lupus, I just turn 67 in October. The doctor told me when I was 10 years old that I wouldn't live past 50 yrs. but I'm a fighter. I take Plaquenil 200mg a day. Been doing this since I was 10 years. I just about died when the doctor gave me prednisone in 2000. My last two winters have been the worst. October is Lupus month.
Michelle
I was diagnosed in 2009 while pregnant with my son. I was 25 years old. Even though my aunt had lupus and passed from complications, our family never knew what it was. Since diagnosis, I have battled pleurisy and a severe bout of Lupus CNS. It was only after Lupus CNS that I was put on methotrexate and it saved my life. I am now 2 semesters away from my B.SC in Biology and my plan is to get a PhD in Immunology so I can work in Lupus research. I want to help others like me through medicine.
Teri
I was diagnosed in 1993 at 26 after the birth of my son. Before that I had rashes and fainting spells, all the classic signs in high school but so little was know about it then. I have had a aortic tear, a blood clot in the aorta, nervous system involvement, stomach and esophagus muscle disorder and wicked joint paint daily. I usually have about two week long hospital stays a year. I do not look like my story and I take create pleasure in saying I am a 20 year plus survivor.
Stephanie
Just got home from my trip when I saw my nose was red and my back started to hurt. I was beginning a new chapter in my life: I had just tured 20, 2nd year in college, working to graduate a year early, I had just moved in with my boyfriend. My life was just starting. I kept developing odd symptoms until finally, my immunologist diagnosed me with Lupus. Unfortunately my rheumy didn't have the experience and I almost lost my life. New rheumy and education have helped me heal.
Ashley
In March of this year I got really ill. I stopped eating , My fingers were numb , I lost 30lbs , I couldnt keep anything down & I could barely walk. My primary doctor told me it was mono. Mono doesnt do this. I started losing my physical appearance .. My mom rushed me to the hospital ..I stayed a week & I stopped walking ..Had to use a walker. .. stayed a week still nothing & thats when they sent me to specialist where they told me I had Lupus..I prayed kept faith & I'm doing great now.
Tika
I was diagnosed in 2010. Since then life has really changed. I can no longer enjoy the summer, the heat and sun cause fatigue, and burning of the skin. I also have fibromyalgia, and neuropathy of the legs. This disease has taken a big chunk of my life away. My husband of 17 years left me with no money and no insurance. I will keep going. I will not let lupus take my life.
Sandra
Fighting Lupus since 2001. Diagnosed well fighting we thought flu. A blood test done & that was start. The doctor's call came right away. I had to see the doctor. Not feeling good & now I was nervous. Met with my doctor, went over records, took my blood, as he expressed and gave me his thoughts. Blood results back. I have Lupus! Since then I was diagnosed with graves disease and clinical depression. I am a single parent, and permanently disabled.
Shantelle
I was diagnosed with lupus, fibromyalgia, HPB, ulcers, heart murmur, anemia, and severe sleep apnea in 2004 5 months after I had my son... I'm always sore and I ache a lot. I try to be uplifting about it but going through this alone is depressing and lonely. I still try to be out with my friends knowing that I'm in pain... I guess you will never know how I'm feeling if you're not in my situation all I can do is pray for better days.
Luzeady
I didn't know what Lupus really was, until I was diagnosed 18 years ago. I looked for all the information I could to learn more about it. I was not prepared, and my family was not prepared either, for the aches and pains, the lung involvement (I thought it was only my bones), infections, and the fatigue. I suddenly got very depressed. My husband is very supportive, but he sometimes is overwhelmed by it all. The times at the hospital are especially hard on him. Keep fighting! with faith.
Shakeima
I was healthy throughout most of my life until I was 17 in my senior year at high school. I woke up one day and noticed my feet were swollen. As the day went by my feet were severely swollen. I could barely walk. I was taken and admitted to the hospital and I was told my kidneys were leaking protein. A kidney biopsy was done which revealed I had stage 4 lupus nephritis. My whole body begin to swell and I was told I needed dialysis. My advice: stay strong.
Ahmed
My name's Ahmed Abdo i'm from Egypt. I am 24 years old and i have lupus. I was diagnosed 7 years ago. I'm so excited to share my story because it's gonna be something that will motivate me. I faced a lot of problems, like my dad passed away but always I keep fighting and go through it, but in any situation in my life I'll never give up because I have lupus but lupus does not have me. On the other hand lupus has made me a new person and when anybody asks me "Why are you looking down? Are you sick?" I just say "NO, I didn't sleep well."
Jacquelyn
I was diagnosed with SLE in 2006, and have personal struggles of medical issues such as asthma, authorities, COPD, chronic back pain, fibromyalgia, high blood pressure, and heart disease. But I want to share with you some words of encouragement…each day is a new day! Live it! When pain kicks you, kick it back twice as hard. My PRAYERS for us with Lupus to be content, be patient and stay STRONG. In spite of it all I continue to call on the name of Jesus. It's another day's JOURNEY.
Rashan
Not my death sentence! Diagnosed at 15 with SLE and then two months later with end stage renal disease I refuse to let lupus dictate who I am. I choose to live stronger and longer with God's help. I always think positive and focus on the good that life brings. Lupus will not dictate me because I am, you are, and we must be stronger than it.
Shon
My name is Shon. I was diagnosed with SLE Lupus on Nov 19 2013, and with fibromyalgia and connective tissue disorder. Finally a diagnosis, which was also a relief to know I wasn't crazy or just a complainer. I had chest and joint pain, fatigue, numbness, anxiety, depression, and challenges with my cognitive thinking skills. Inflammation and stress are my enemies. But I manage through with my faith in God, healthy eating, meds, and a positive attitude. I praise God for all my good days. ~Shon
Yassel
I was diagnosed in November 2000, on my 12th birthday. I had suffered from bone and joint pain since age 6. When I was 11 the malar rashes started appearing, and the fatigue would knock me out after school. I was not a normal kid, and my parents started to worry. After months in a hospital and testing I was diagnosed with Lupus. It hasn't been easy, but my family and my now 10 year boyfriend have been very supportive and understanding.
Rhonda
Hi, my name is Rhonda and I was diagnosed with SLE in 2009. At first I just couldn't understand why my body was constantly hurting. I made many many trips back in forth to the hospital and no one could tell me anything. In 2012 I came down with a rare infection which poisoned my blood stream and that hospitalized me for 1 month. I was in a medicine induced coma for a week to kill the infection.
Monica
I have been dealing with pain for 7 years not knowing what was happening to my body and mind. I was diagnosed in Nov. 2013 with SLE. I have rheumatoid arthritis, fibromyalgia (bones), thyroid, GI tract problem, celiac food allergies and other triggers, skin, nerves, inflammation in my body, lungs, so on. I thought "I was going crazy" my mother's words she died @ 50 years young. I match 80% of her same ailments. SLE is my curse but at the same time a blessing having to relearn to live my life...
Kyler
In April of this year my then 11 year old son, Kyler, went into congestive heart failure. He was rushed to Childrens Mercy in Kansas City where he was properly diagnosed. Kyler has SLE and leibman sacks endocarditis. He has a heart murmor, a nudule on his heart valve, plaque build up and mild to moderate leakage in all four of his heart valves. Kyler also has arthritis in his hands and knees as well as lower then average bone density. Kyler is an amazing kid and refuses to let SLE get him down.
Natasha
I was diagnosed back in 2010 in my last year of BTEC Music but I didn't let my illness stop my studies. I left with a triple distinction & went on to University to study Music at FD Level. Having Lupus has given me more strength to do the things that I want. I will not let my illness define me as a person. I spend most of my time travelling the country for my favorite bands. I am currently training to be a hairdresser. I am very happy and that is all that matters. Stay Strong xo
Anna
I have had SLE Lupus and APS since I was in my 20s. It took me several years to be diagnosed despite having 8/11 criteria on the ACR guidelines and positive lab tests. I am now 44. The hardest part of having Lupus is that most people really do not understand how sick I feel most days. With SLE you have to make changes in your life to deal with illness, fatigue, and pain. Having a strong support system really helps. My family and friends are a great source of strength for me. We need a cure.
Mary
My name is Mary. After several years of aches and pains of numerous joints, it took the knowledge of my Orthopedist to ask if I had ever been tested for Lupus. He recommended a Rheumatologist for me. Upon seeing me new doctor, he verified, I did indeed have Lupus. That was 1995. At that time, the library only had information that said patients survival rate was 5 years. My marriage at that time ended due to his inability to handle my illness. I have since remarried to a wonderful sympathetic man.
Eva
I was diagnosed with SLE 8 years ago at the age of 25 after my first two children were born. Since then lupus has attacked my nervous system, my heart, my liver, my ureturs, and the last few years kidney involvement. At this point my Drs are preparing me for dialysis. It's not easy, I still get mad, I still cry, but I've learned that I'm stronger than I could have imagined. I have 4 children now that need me.Lupus will NOT rob them of a mother!
Semi
I was diagnosed with lupus in September of 2013. I was experiencing really bad chest pains for two days. I stopped eating, I felt like a zombie. I was admitted into the hospital and doctors couldn't figure out why my heart rate was so high. When they realised I had fluid around my heart, they transferred me to another hospital. When the fluid was drained my lung collapsed. I was on life support for a whole week. After a month in the hospital I had NO strength but I kept fighting. And I won't stop!
Michelle
My name is Michelle. I was diagnosed with lupus after our 14 lost pregnancies, and years of suffering with unexplained pain, rashes, and other issues. Once I received the diagnosis, I realized nothing was going to stop me, or beat me. After being diagnosed 7 years ago, I still coach cheerleading, bake, cook, and do all the things I have always loved. While I may do it all slower now and have to realize my limits, I still can!
Loubie
Hi, my name is Louise (Loubie preferably) and, as of yet, I'm not diagnosed. I'm two years into treatment for suspected lupus but they wont name it definitively, as much as all the symptoms and blood work are pointing to it. My husband and son give me the strength I need to fight every single day. I may not be able to do everything most 22-year-olds can do, I may not be able to work or socialize like I want to but I have all that I need at home: my son, my husband and my loyal, helpful family. I may have lupus but lupus doesn't have me! I hope all my fellow lupies are fighting, too, and smiling all the way!
Tiffani
Although I'd shown mild symptoms my whole life, I was diagnosed with lupus in 2006. It had been 10 years prior to that when I made my first official "something isn't right" visit with a doctor. As loved ones and health practitioners didn't know what to think, I was labeled a hypochondriac. I held steadfastly to the belief that my "gout" (what I named my mysterious symptoms) would be revealed in time. Unfortunately, when the diagnosis came, lupus had caused irreversible organ damage.
Franky
Hey, my name is Franky. I have been suffering from lupus since I was a child but have been recently diagnosed. I am now on disability. I not only suffer from lupus and all of its symptoms, but I also deal with having diabetes, thyroid disease, neuropathy, depression, anxiety, PTSD, mixed connective tissue disorder, fibromyalgia and chronic fatigue syndrome. I put on a happy face as much as possible to make others more comfortable around me. I work harder at that than making myself feel better.
Kat
I was diagnosed when I was 12 after someone finally believed I was sick and wasn't making things up. Unfortunately, at the time my symptoms started, my diagnosis with SLE had advanced rapidly. I had stage 3 kidney disease, my organs were compromised, and as a result, no meds worked. I finally had chemo and started to get better! All my life I was told I wouldn't be able to do things. I finished college with A+'s and got plenty of tattoos and piercings. Eight years later, still fighting strong. Never give up!
Mike
Hey I'm Mike. My mom had lupus. She was a single mom. I took care of her from the age of 12 til I was 30 when she passed of it in 2001. In 2013 I began my battle with SLE. I had thought I was done with lupus but the gods had other plans. Guess they felt they needed my strange outlooks on life haha! I am struggling for sure. I try to smile and make light, but I'm just trying to learn to live with this. My whole life is upside down now. I can't work and I am having terrible problems with my doctors. But I will push through!
Chareka
I was diagnosed with lupus 14 years ago. It was when I was going through a stressful time in my life. I have my good days and I have my bad days. But I'm so thankful that the Lord is allowing me to see my 3 year-old son grow up and to spend wonderful years with my amazing husband. The worst part of having lupus is being fatigued. There are plenty of days when I would like to do something or my friends and family invite me somewhere, but my body tells me to lay in my bed!!
Suyim
Finally after 20+ years of mysterious illnesses, heart surgery, a long list of symptoms and conditions, I was diagnosed with SLE lupus. I am currently on the road to recovery with aggressive treatment including chemo. Unfortunately it took until I hit rock bottom to receive proper treatment and a correct diagnosis. I am blessed to have a supportive husband and my two daughters, who are a great help! Never give up, don't lose hope and stay strong! You are not alone!
Marisa
I was diagnosed with lupus 8 years ago. Lupus has affected my life in so many ways. Fatigue is the worst. Some days are great. Some days I can't move. But if it weren't for my kids I'd be lost.
Tara
Like so many with lupus, I spent several months visiting multiple doctors before anyone could figure out the root cause of my symptoms. Even with positive blood work, many doctors dismissed my blood work and symptoms all together. I remember leaving each appointment feeling completely defeated. I was finally diagnosed with lupus in 2013 and began treatment. Before treatment, I couldn't walk to my mailbox - now I'm running half-marathons! This past year has taught me nothing is impossible!
Chalinder
My name is Chalinder and I have systemic lupus. My life has changed because I cannot do any of the things I used to do. Always fatigued, always sick. Sometimes I can't even get out of bed. I used to be the one taking care of my kids. Now they take care of me. I don't have much energy. I just try to be strong for my family.
Kelly
My name is Kelly. I'm a mom, grandmother and preschool teacher. In February 2013 I contacted fifth disease and never got better. In August of 2013 I was diagnosed with lupus. I used to be full of energy, always playing with my grandchildren and dancing with my kids at school. Lupus has taken all that from me. I try to do all the things I used to do, but find if I do I will only feel worse the next day. I miss the person I used to be. I have hope that one day there will be a cure!
Connie
My name is Connie. I was diagnosed with systemic lupus in 1976 at the age of 16. I have tackled a lot in this journey with lupus but I refuse to allow it to consume me. I had two miscarriages before the blessed birth of my daughter who just married in June 2014. I had to take a disability in 1990 because I was too sick to hold a job. I've had bone grafts on both knees due to AVN, I've had 20+ surgeries and been hospitalized many times. I suffered a stroke in 2010, but I'm still here! :)
Elizabeth
My lupus diagnosis was such a relief. I finally have a reason for the pain, tiredness, and a multitude of health problems. I am not crazy. It is not in my head. It is lupus. It is real. I am 47 years young. So far I am able to maintain my job as Office Manager in a grocery store. I have learned that I can not push myself. When my body says rest, I rest. Lupus is just a part of me now. I am not a part of it.
Stephanie
I was diagnosed with lupus in 1999, I was 18 and sure my life was over. I lived in Florida and spent most of my days in the pool or at the beach. I am now 33 and having tried a lot of medicines, I have dealt with a lot of side effects and I am no longer able to work. But I also was able to have two beautiful little girls. I fight and live for them everyday. I may be losing my hair, and I may have spots all over my body, but still I smile everyday, because I'm alive and because I can :-)
Metta
I was diagnosed at 25. I started getting sick when I was 18. I went to so many doctors. I'd finally given up when my PCP said I should be tested for ANA. Needless to say I am now very familiar with my rheumatologist. It has been incredibly difficult adjusting to my new life and my new dreams. I have fought many battles in my life. I have never given up. Lupus is simply my newest opponent. It may be a part of me but, it will not define me.
Brittany
My name is Brittany and I am 23 years old from Mississippi. I was diagnosed with systemic lupus erythematosus in September 2013. SLE hit hard, causing me to undergo G.I. failure, four failed lupus treatments, and six months of chemo. Now I am in the lower stage of liver failure & just lost my dream job because it had become stressful. I am praying for a cure. I don't have the funds to support myself like I used to, but i'm still blessed to be alive to tell my story. God isn't done with me yet!
Moni
I'm Moni and at 32 years old I was diagnosed with systemic lupus. Having this new diagnosis I find myself struggling daily trying to save energy so I can care for my young daughter. Lupus unapologetically came into my life unannounced and unwelcomed. With the help of my husband, Josh, and our family, we will fight and hope that one day lupus is something nobody else will have to experience. Our future is bright... I ask that everyone reading this joins us in raising awareness and finding a cure.
Luz
Four years ago I was diagnosed with lupus. In the last 2 years, I lost 3 jobs. I feel embarrassed to say what I have because I'm young and people don't understand. Plus I'm Mexican - you don't hear lupus in our culture. I'm a single mother of 4, I have to tell my kids that maybe one day I will die.
Desiree
My name is Desiree Urquhart and I'm a thirteen-year survivor of SLE lupus. Thirteen years ago my life was abruptly interrupted by this horrible and hurtful hazard of this autoimmune disease called lupus. While I was embarking on a new life journey as a scholar in a collegiate school I was placed in the fight of my life without an invite. Nevertheless, I took a stronghold on faith and determination and successfully accomplished that life goal. Hope and inspiration continue to lead me...
Wendy
When I first found out I had lupus and APS, I was sitting in my living room and I got a phone call from my consultant. They said I had a rare form of arthritis and I had lupus. I then had to go to the hospital to have a chat with one of the nurses that deal with this. Next thing I knew, I had APS and she told me all the information about it. I was also told that the tablets I had been prescribed were necessary for the rest of my life!
Oryon
This is my daughter Oryon Zanae. She is 12 and was diagnosed with lupus in January 2014. It wasn't until after it attacked her heart that we knew she had lupus... These seven months have been crazy but I know with God all things are possible. Through every thing that she has been through, she continues to smile and has a lot of faith. Together we will make a difference and let people know about this cruel disease.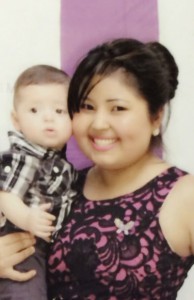 Kenia
I was diagnosed with lupus at the age of 11. I'm now 24 years old. These 13 years have not been the easiest to deal with. I have never gone into remission. My doctor told me that pregnancy was out of the question. I was warned that if I did become pregnant, I would be putting my life and my baby's life in jeopardy. I was on birth control along with my regular meds and benlysta & I now have a healthy baby boy! I do a lot of fundraising and have attended 9 lupus walks, seminars, festivals and events as a guest speaker! I'm blessed!
Joy
I was diagnosed with SLE lupus in February of 2011. While in the hospital I was administered IVIG, blood transfusions, prednisone and plaquenil to name a few. I suffered with edema, chronic fatigue, constant headaches, hair loss, joint pain, insomnia, kidney disease and more. January of 2013 I suffered a major flare. Doctors put me on cyclophosphamide. I was sooo tired of being sick I started working with an alternative doctor using essential oils to get me off ALL my meds and chemo! Today I'm thriving!
Chancy
Lupus is life changing, but it has also given me perspective. I don't sweat the small stuff like I used to. I know now that people fight battles everyday that no one sees. I've realized that attitude is everything. When I'm having a bad day, week or month and my world feels like it's falling apart, I look in my daughter's eyes and I find the strength to go on. Lupus doesn't define me, my actions do. Thank you Molly's Fund for keeping me updated and connected with others battling lupus.
Daniela
I was about 10 years old when I got diagnosed with lupus. It was not that easy to know that I was going to have lupus for the rest of my life. First it started with a huge headache. My mom took me to the doctor and they only gave me pills for the pain. The pain would stop for several days then it would continue, but worse. I started getting an arch of a butterfly in my face which I thought was normal for my age.
Kim
I have been sick with the symptoms of lupus for more years than I can count. When I received my first blood work that had a positive ANA, the rheumatologist doctor I went to said, "You don't have any symptoms of lupus, believe me you don't want to have lupus!" I had it all along and three years later was properly diagnosed. Never take the word of one doctor, go with your instincts... get a second opinion. I have many of the same problems that I have read on this website physically and mentally. I'm a fighter too!
Trude
I have been fighting lupus probably from birth but got the diagnosis in 1979. I finished my education despite having to be at a hospital for 2 months. I have been working at many places as a secretary, but my last job was a bit special since I worked as a doctor's secretary in the biggest hospital in Oslo. In 1991 my hands got affected. I got Jaccoud's Arthropathy. But for a long time now I have been feeling very well. And I was not surprised when my doctor told me I was in remission :)
Kassie
I was diagnosed with lupus (SLE) when I was 13 years old. I am now almost 22 and having dealt with this illness for 8 and 1/2 years now, I've learned a lot about myself. I've been through blood clots (PE) in each of my lungs as well as a blood clot (DVT) in my leg. I found out last year, 2013, that my lupus has spread into my kidneys, causing me to have stage 4 lupus nephritis. I continue to be strong everyday with the help of my loving family and soon-to-be husband! Live, Laugh, Love, Lupus!
Sidney
On my 25th birthday I was diagnosed with lupus. Being male and fairly young I was pretty shocked. I had no idea what that meant or how it was going to affect my life. As a musical theater performer and teacher I had to come to the harsh realization that my entire outlook on life was about to change. Having just had my 27th birthday, I am here to tell you that having a great doctor and support from friends and family are the best things a young person suffering from lupus can have.
Tami
I was diagnosed with lupus at 18 and didn't get sick until 2001. I am 45. I have had to quit my job, and I have been through lung and joint problems and just feeling so awful everyday. As they say, lupus is an invisible disease. My son no longer talks to me, because he thinks I should be more active. My adult boys don't understand nor do my family members that I am truly so sick everyday, and the days that I'm not are blessings. They just don't get it. I think that's the worst part about having this disease.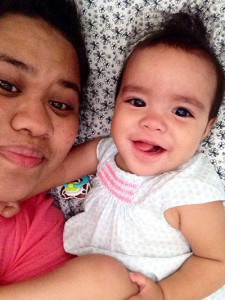 Shantel
I was sick since I was 15 or 16 years old, and it wasn't until I was 21 years old and pregnant that they found out that I had lupus. The day I found out, my whole life changed. My daughter got a heart block from my antibodies. It's so rare, only 3% of babies born whose parents have lupus will get a heart block. It was given to me with no other choice, but I have to stay strong even when I'm weak. It's hard to explain and even harder for others to understand when I don't look sick.
Angela
I spent my whole life watching lupus take away my mother. I resented that she was always in the hospital or in bed. Then the opiate addiction struck and ended up taking her body over the edge causing me to have to end her life. All the while I had little compassion because I didn't understand until 3 years later when I was struck with horrible pain after a fall. My diagnosis... SLE. I've spent the last 9 years battling this disease. I now understand. I am a Lupus Warrior!
Jaynie
I believe my lupus began when I was 9 yrs old. That year I broke out in lupus discs all over my body, which was followed over the years by swollen joints, constant fever, miscarriages, sun stroke, and so many other issues. But in '85, I asked my dermatologist about a spot on my face that burned & itched like crazy. He took a biopsy and diagnosed it as lupus. Back then, they gave me 10 yrs. I'm still here 46 yrs later. Never let anyone tell you that you have a time limit. Never give up.
Katie
My story starts with a very sick woman. When I was diagnosed with Lupus and Crohn's disease 4 years ago, I was very, very ill. I have come a long way since then. I work full-time with hospice patients, I rescue pit bulls, and I educate people about dog rescue, handicapped pets and breed-specific legislation. I ride roller coasters with my kids and take trips to meet dear friends and family. I have decided that life is for the living and since I am living, I may as well do it fully and completely!
Rena
I am a poet, writer, advocate, mother, and I have lupus. I have always been a bit of a loner, never liking to be social or even active in anything. Would lose myself in a book. I started getting sick 20 years ago and after more doctors than I can count, I finally know what is wrong. I have lupus. Molly's Fund joined me on Twitter when they found out about my fight to rise awareness. My motto is "Together We Can".
Lena
I've been through stage 4 kidney failure, loss of muscle control, DVT, and heart, lung, skin, nervous system involvement. I also have diabetes, ulcerative colitis, gastro paresis, psuedo tumour cerebri, PTSD, GAD and a diagnosis of shrinking lung disease of which I'm case number 60 in the world. My only daughter is my greatest blessing. She and my parents care for me, though they are fighting their own illnesses. I am new to Molly's page and cannot wait to learn from it. If anyone knows about shrinking lung, I need information!
Aleaha
I was just diagnosed with lupus in March and just turned 23 on May 26. I have a 5-year-old and she's the reason I fight though this. I've had allergic reactions to some of the medicine like getting rashes on my upper arms. My lungs feel like they are on fire. My skin is always burning, and the heat and humidity make me extremely weak and sick. I was a competitive fast pitch softball player. I lived outside in the sun, and now I can't stand 5 minutes in the sun because I get sick. This is a tough battle. But I will win!
Maria
My name is Maria Ignatowski. I am almost 36 yrs old. I have been living with lupus half my life. The last ten years have been horrible. I found out I had lupus when I gave birth to my only child. She was great.. a month early and just under 4 lbs. I, on the other hand, had a hard time. I had a c-section and started bleeding which is not normal if you have a c-section. Shorty after I had a heart attack and clotting in my liver, which has caused me to have liver disease and kidney failure.
Dotti
My name is Dotti. I first began getting sick when I was 12 years old. No doctors could find out why until I was 16 and officially diagnosed with SLE. I was in kidney failure already 3 times at that age. I'm now 24, disabled but still working as hard as I can. I fight for my life everyday but I love my life, my life is mine and not one person can change that.
Lynda
I was diagnosed with lupus this January although I was sick with these symptoms since 1997. It is not an easy battle, but with the support of my daughter and my good friends I am keeping upbeat. I try to manage my energy so I can enjoy some of my life. I enjoy reading the Stories of Hope. Here's a bit of advice: You have to be open-minded to switch doctors for a second opinion.
Laura Lee
I was diagnosed with lupus in 2013. I encourage anybody who gets the diagnosis to do as much research as possible so you can ask the right questions and communicate effectively with your rheumatologist. My lupus has affected me in many ways including hospital stays with Pleurisy, severe joint/bone pain, and fever. I get the malar rashes and have Raynaud's pretty severely. I take Plaquenil and have had great success, but the best medicine is a positive attitude.
Shakita
I have lupus and I have these spots all over my body. At first I thought it was discoid, the spots itch like crazy, don't scar but turn red. I have never seen anyone online or in-person with my skin condition. I have had to fight with doctors and insurance companies to get the help that I need and the battle is never-ending. I will never give up as long as there is air in my lungs. I enjoy the little things that seem to add up and give me hope. Lupus has given me a voice: ask what you need.
Lizbeth
I was diagnosed with SLE in 2010. I had just turned fifteen. To my surprise I took the news OK. I asked questions, yet most of them had no logical answer. A few months later, my life became a terrible nightmare. The pain was horrible and uncontrollable. I felt as if a terrible curse had fallen upon me. Alongside of it, SLE brought into my life fibromyalgia, rheumatoid arthritis, vasculitis, and more. SLE is my curse and my new style of life, but it has taught me the true meaning of being strong.
Valeciea
I was diagnosed in 2007 after my grandma died. This was hard for me because I already had suffered so long from Hep C from a blood transfusion, thalassemia and hypothyroidism. Shortly after being diagnosed, I had a massive heart attack. I was in the prime of my career as a social worker and going to school to complete a duel degree in SW/Psy. I did complete my degree but had to retire. Now I am married to the man of my dreams. But I learned my lupus came from an interferon treatment I took for my Hep C in 2002.
Gina
As far back as 8 years old, I could always remember being sick with unexplained illnesses and hospital stays. By the age of 30 I had over 27 surgeries and still no diagnoses. At 36 years old and left with infertility, endometriosis, cystic fibrosis, no gallbladder, no appendix, a hysterectomy, pancreatitis, colectomy, feeding tubes, liver failure, kidney disease and four instances of congestive heart failure, I finally had a name: LUPUS. Four years later on January 21, my nervous system was hit. LET'S FIND A CURE!
Brodie
I went through a traumatic time in my life and thought I was sore and tired from it all. I was admitted to a hospital shortly after and because my ANA wasn't elevated no one could find what was wrong for about 2 long years. After rounds of tests, it was confirmed as SLE Lupus. I was relieved to have found an answer but so scared. Now that I know, I can get the treatment I need.
Amy
Hello. I was diagnosed with SLE and Sjogren's syndrome in 2010 after years of suffering with pain and fatigue that no one could explain. I was working as a preschool teacher and finishing up my degree when all of a sudden I could not move or get out of bed. I was actually bedridden for months on end. After about 10 different doctors and one finally telling me that I was not crazy, I was told that it was SLE and Sjogren's. Everyday is a struggle. I only do what I can when I can!
Tonya
I was diagnosed in 1990 and at the time I was given 5 years at most to live. I had 2 small boys and I didn't want them to be without their Mom. I have fought hard and it's been rough but here I am 24 years later and still fighting. You can have a good life, you just have to make the best of it. My sons are now grown and I have two beautiful granddaughters. My best advice... don't give up... ever. It may be hard and your life may not seem worth living, but don't let Lupus win.
Dyrenda
My name is Dyrenda. I am 43 and was diagnosed with lupus in 2004. I never thought in a million years that my life would be turned this upside down by this disease, but I figured out a way to manage my life. If you're going to live a full and active life, you're going to have to develop time management skills and manage emotional conflicts that arise when a woman can't be everything to everybody. Most of all, what helps me get through this is my four wonderful children who give me strength every day.
Ellasha
I was diagnosed in 2011. Since then my life has been a roller coaster ride. I am a police officer. I ended up having to take 1 year off from work to get stabilized. I have SLE, Fibromyalgia, ILD, Scleroderma, Polymyositis, GERD. I am now back to work (Feb. 2014). Through the Grace of God and my family I have made it through. I still have bad days but they are few. I look forward to the end of the year when I can start trying for kids with my husband!!!
Elif
I was a child when I was diagnosed. Therefore I wasn't aware of what kind of an illness Lupus is, for years. Now, I know much more. No matter how bad I become, I have the hope that I'll be just fine again. A lot of things could change with every flare, and generally do. I had so many rough times to accept these changes before. But now, I know it's OK. I know that keeping up with the changes is the only way to get through. Once you accept that you're a Lupus Warrior, you get better.
Cindy
I've had a lot of symptoms since childhood and the last three years it's gotten worse. I have two doctors that I see regularly and they finally narrowed it down. I have 7 symptoms and it's SLE. So they treat me accordingly. One doc wants me to quit work. So I thought well I'll find a rheumy who can take over my battle and at my appointment he sees no signs (I'm not flaring) and doesn't think I have it! All I can do is laugh and leave. He has to see a flare up? I trust my other two doctors' opinions.
Pam
I was in nursing school and a single parent in 2002. I had this face rash and knee pain since teenage years. 3 blood tests later and all ANA tests positive - lupus. I cried, wrote my will, saw no future but I have survived. Mostly muscle pain and burning flare ups with high fever come my way a couple times a year. I just take over-the-counter pain meds. I feel blessed to just have a mid-form for now. Pain everyday but still work full-time.
Janice
My name is Janice and I dreamed of becoming an international correspondent. In 1997, I was diagnosed with Lupus SLE. I refused to give up but two years into my career I was hospitalized and told my illness could be fatal. I finished law school, looking for another career, but eventually learned to accept my limitations. I became a mother and am learning everyday to love myself and be compassionate with those who don't understand and question my career choices. I am learning that I am enough.
Kim
I was diagnosed 2 years ago with SLE and RA. I had struggled for many years with pain and sickness. I would struggle to do the simplest task and somedays couldn't even do that. I taught Pre-K for 7 yrs and it became too much so I had to stop. Now I am a stay-at-home mom of 3 beautiful girls. I work hard everyday to push myself and be active. I now walk 4 miles. I've learned this disease can not and will not take over my life! I'm so blessed to have my family's support! Thank you Molly's Fund.
Mary
I would go through horrible bouts of flu-like symptoms, fatigue and not able to go out. I chalked it up to my type 1 diabetes. In 2012, I was so sick I couldn't get out of bed. I am told my ANA is very high and it's lupus. My initial feeling was relief, as I felt crazy not knowing why I was so sick all the time. I get scared, I still get days I can't go out from the fatigue and pain. But, I have also done more in my life than ever as I can accept this is what it is and I know my limits.
Amanda
I was diagnosed with Lupus 13 years ago when I was 21 years old. I struggled to get dressed in the mornings and couldn't do simple tasks like opening my car door. I researched the condition and initially was devastated at the thought of how the illness could effect my life. I then decided I was not going to let it stop me doing what I wanted to do. There have been times I have not left the house for weeks I have been so ill. I have just run my first marathon in 4 hours 28 minutes and 10 seconds.
Glendora
Hi. I worked as a CNA most of my life. I was diagnosed almost 3 years ago with Lupus. I was in the ICU right after the diagnosis with pneumonia septic shock and lupus SLE. It's been a battle so far... but now knowing all the symptoms gives me a better way to manage SLE. It's a fight and a long journey but I have faith that one day there will be a cure.
Karly
My name is Karly. I started having severe chest pains in 2007 but nobody took it seriously because I was only 16 at the time. I was properly diagnosed with lupus in 2009 right after I graduated high school. I am now 22 years old and I struggle everyday but I have hope for my future and I keep a positive attitude. Positive thinking can sometimes be your best medicine.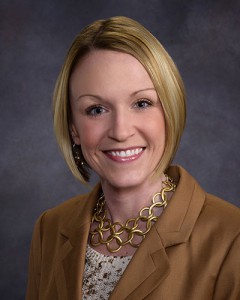 Sarah
I was diagnosed with Systemic Lupus and Antiphospholipid Antibody Syndrome almost 10 years ago. The initial diagnosis and "new normal" was admittedly difficult to accept at first, but it's also changed my life for the better. It has made me who I am today. I do not let my disease paralalyze me, but instead motivate me every day. I believe that God's will for my life is to minister to and comfort those dealing with chronic illnesses and I will live every day for the rest of my life doing so.
Jolene
I was diagnosed with lupus 2 years ago, after several tests...it was a relief to finally know what was wrong yet disturbing at the same time. I just thank God for my 3 kids, husband, friends and family but most of all for the Lords Mercy, grace and strength. Each day is different, so basically I take each day as it comes, I have learned to appreciate life more and how to just CHILL!! I am still employed and I have terrific colleagues and an amazing boss. All I can do is pray and trust God.
Hayley
I was a normal person that worked in the medical field, but in 2008 I started getting sick and didn't realize what was going on. I thought I was dying. But now know what was going on. Almost 2 yrs later, I was diagnosed with SLE. I have very great support with my family. I've been hospitalized several times, I see several specialist doctors, I have good days and bad. I've lost my eyelash's and my hair is thinning out, I have blurred vision, I'm very tired all the time the list goes on and on. But I have faith.
Jomayra
I am 30 years old and have been living with lupus for 6 years. I have had rashes, inflammation, Raynaud's disorder, joint pain. Been in and out of the hospital so many times I've lost count. Even came close to losing my life with respiratory failure twice. Been on chemo and other medications. I had to quit my job and go on disability. Every day is a fight but I have an awesome support system and two beautiful children that keep me going. I take life a day at a time.
Kristy
4 years ago I was diagnosed with SLE and Lupus Pinniculitis. My world spiraled out of control. The pain, fatigue, the unusual masses that were being cut out made my head spin. The 1st year I couldn't comprehend what and why this was happening. It is a very complicated disease. There were days when I would feel halfway normal and then there were days that I could barely get out of bed. I was mad at the world! But I've coped and learned to recognize my limits. I'm determined! Thanks Molly's Fund!
Susan
I was 23 years old and 4-1/2 months along with my third child. I became sick. So I ended up in the hospital. It took them 2 weeks to find out what was wrong. I was in ICU for 18 days which 12 days I was on life support. I coded, they were going to take my baby. SLE attacked everything. They called the family in for last rights. 8 months later I had a beautiful baby girl! Today she is 21. I could tell you a lot more. I still have Lupus and take meds. I work full time. Listen, it does get better!!!
Julie
I was diagnosed in May 1998 at the age of 24 after suffering terrible joint pain, headaches, fatigue and shortness of breath for months. After several ER visit and doctors telling me it was stress, I was finally diagnosed with lupus nephritis and hospitalized for 2 weeks. I was put on high dose chemotherapy and steroids, as well as several others medications. I continue to take oral chemo daily to keep the kidney function stable. Thanks to the Molly's Fund Fighting Lupus, I have received valuable information.
Hüden
I was diagnosed with LUPUS in 2011. I suffer from fatigue, sun sensitivity and unbearable joint and muscle pain. I had dangerous reductions in the number of white blood cells. Sometimes my joints hurt so much that I can't even climb the stairs or sleep. But I try to wake up with a big smile on my face and live my life to the fullest thanks to my family and my friends. Since there is not a cure for lupus, we should find out what works best for us! Don't let SLE silence your courage!
Tammy
I am a 46 year old mother of two. I have had three strokes, a pulmonary embolism, 15 cases of costcochondritis, malar rashes, mouth and nose ulcers, rheumatoid arthritis, lots of steroid weight gain. Lupus has changed my life. I don't spend my precious energy trying to convince people I am sick, instead I am learning to play bagpipes! Lol.. I had to learn to say no without guilt! WE NEED A CURE!!
Nancy
I am a wife, daughter, sister, aunt, and friend. I have an incredible support system, including my #1 fan, my hubby! I am blessed to have them! I was diagnosed with SLE 3 years ago, although my Rheumy believes it's been active for 10 yrs. Daily, I live with fatigue, pain, and depression. Due to complications, I had to quit working in the medical field and start taking care of myself for once. I am learning it's ok if I don't have energy, cleaning house can wait! I have Lupus, but it doesn't have me!
Kimberly
I was diagnosed when I was 34 with SLE, RA and Anemia. I went 20 years with joint and skin pain and not diagnosed. I have suffered with inflamed joint and skin pain since I was 14 years old. Every doctor I would go see and tell them my pain, all of them said I was too young to have RA. I cried many days and nights wondering how long will I live with this, why didn't the doctors notice this when I had my sons, and the biggest question " WHY ME"! Every doctors visit is more medication to take.
Jennifer
I have been suffering from Lupus since 2009, but was correctly diagnosed with it in 2012. I had always been very healthy and very active until 2009, it hit me like a run-away train. My diagnoses is Lupus, Fibromyalgia, Mondor's Disease, and Multiple Connective Tissue Disease. I am still currently fighting to find the right combination of medications to help me get stabilized and I will continue to fight for my life everyday.
Cecile
I was diagnosed with Lupus 10 years ago. I became disabled and have been since October 2011. I am unable to work so I lost my job. I have been employed for 39 years until October 2011. I am currently appealing Social Disability for the 3rd time because I am unable to work. I also have Fibromyalgia, Hypertension,COPD, and Kidney Disease. I have good days and bad days but I'm a fighter! Not down and out yet! I will be continuing my education in the Health Care Management field.
Bonnie
I was diagnosed with SLE over 15 yrs. ago, I had to stop working about 10 yrs. ago, I have had many complications from SLE. I have Fibromyalgia and Raynaud's Phenomenon, to name a few. I have my bad days, but have managed to go back to college going into my second year. Never thinking I would have made it this far, I have and will continue until I graduate. I just tell myself on the bad days to keep fighting, not to give in to this disease, thanking God for my blessed life.
Jillian
I have lupus, RA, sjogrens and (recently discovered) fibro. It has changed everything for me, from the way I talk to the people I surround myself with. I have found a new closeness and reliance on my mother and the rest of my family. It made me focus and decide what I really wanted in life. I had been struggling through school when I got sick, now I have a Masters Degree and an exciting career. When you only have so much to give you find out what is most important to you and your happiness.
Sherwanna
I am a 44 yr. old mother of three sons and one grandson. I was diagnosed over 10+ years ago. I thought my life was over. Who would raise my kids, when I was diagnosed? All I thought was those things and things like if would I see my sons graduate or would I ever see my grandchildren. I walked around sad and crying and one day while I was at work at a hospital in my city and I was in the supply room and I heard a voice say "Stop it." It was God, at that moment I accepted Jesus as my lord and savior I let go.
Stacey
I try increasingly hard not to let Lupus take away my spirit. My family is my life and they too struggle along with me daily. Days that are the hardest deserve tears, and usually lots of them. Other days justify memories and fun. I've learned to find a balance with my sickness, even though this disease has forced me into a lifetime of medication and suffering. Recreation has become therapeutic for my own recovery. And this helps me to find strength against an invisible illness they call Lupus.
Denita
15 years ago at 35, my rheumatologist gave me the SLE death sentence- complete with meds that, according to him, caused blindness. After two weeks of depression, God revealed a message of HOPE for me to share with fellow inhabitants of this mysterious disease. 1.) If you deny the disease exists, then you deny His power to heal and operate in and through you. 2.) LUPUS stands for Living Under the Power and Unction of a Sovereign, Supreme & Selfless Savior! Feb. 12 I'll be 50 and med free!
Kimberly
My first memory of pain was at the age of 7. The only way I could describe it was that my bones hurt. From age 7 to 38 I've suffered with anemia, pain, fatigue, pleurisy, inflammation of the breastbone, RA and other inflammatory conditions. I was finally diagnosed with Lupus August 17, 2011. After years of pain and fatigue I know now what I'm fighting. The wolf attacked in December 2013 awarding me a 15 day stay in the hospital with pleuropericarditis. I'm over the hump and back in the fight!
Nancy
Hi, I was diagnosed with lupus in March 26, 2012 by accident. I had sprained a rib and made a appointment with a new doctor. She noticed a rash on my face and decided to run a test and it came back positive for lupus. It's a daily battle to just do the basic things to live. I am blessed, I have a wonderful son and some family members who are supportive of me. My biggest supporter, my husband, passed away less than a year after my diagnosis. I am grateful for everyday that I have a good day. God bless you all.
Jean
I was dx 12/09 after discovery of pulmonary embolisms and deep vein thrombosis. Went on Coumadin right away, testing revealed I have lupus (SLE) & antiphospholipid syndrome, which causes "sticky blood", aka "Hughes Syndrome". I have clotted again since, while on Coumadin, and have felt very much alone during this entire process. Nobody knows what its like. That is why I love Mollys Fund... it's like you know what I'm thinking. I was a detective with the NYPD and was used to answering questions, now I was the one that need help!
Ash
As a college athlete who wrestled and played rugby, my life was fun filled and pact with exciting things. At 21 yrs old while in college, I became deathly ill. I was diagnosed with Lupus SLE and Stage IV Renal Disease. 3 weeks after being diagnosed and a kidney bx, I began Cytoxin Treatments. For several months. Currently, I work 40 + hrs a week as a CMA in L&D/OB-GYN, with daily use of steroids and Cellcept plus monthly Benlysta Infusions. You can be sick, but still have a normal life. NEVER give up!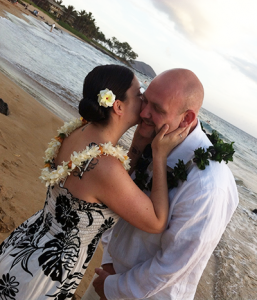 Jessica
My name is Jessica and I was diagnosed with lupus about a year ago. Looking back on my life, I think I have had it for years. I first came to Molly's fund as I was looking to volunteer. Shortly after they brought me on as part of their team. I am so fortunate to have them. They are a great source of information and took me in as part of their family. In addition to that, my husband has been so supportive. I lost the ability to carry a child but we hope to extend our family through adoption.
Tiffany
I was diagnosed with lupus in 2011 one month before my graduation from college. I started getting really fatigued, mouth ulcers and rashes from head to toe. I tried everything before I broke down and went to the doctor. Since being diagnosed I have started having seizures, and now have thyroid disease. My feet get raw to the point of not being able to walk and I've had ten seizures last year, and three so far this year. I am still living each day to the fullest and I am determined to live.
Amanda
I'm a wife, mom and teacher. I have Lupus but it doesn't have me! In the past 4 years I've been hospitalized 26 times, endured transient ischemic attacks, a pulmonary embolism, pericardial effusion and more. Lupus has attacked my brain, impacted my personal and professional life but I am lucky to have an amazing support system behind me! My husband, children, family, friends and students have stood by my side and held my hand through the good days and bad. One day we WILL find a cure!
Angelina
Hi, I would like to share my daughter's story. She is 8 yrs. old & was diagnosed with SLE lupus in April of this year, but has been going through a medical struggle for almost 2 1/2 yrs. now & has been in and out of the hospital. She had a stroke , kidney failure, inflammation of her brain & spine, and seizure's. These are just a few of the struggles she has gone through. Thankfully we're in the best hands for her care. Through all of this, Angelina continues to smile everyday as she battles this disease.
Senaida
As a baby, my mom said she always noticed a butterfly shaped rash on my face but she didn't think much of it, then when I was 8 yrs. old my mom took me to a doctor they did a procedure on me where they had to take a piece of skin from my face (which was painful) the doctor told us that it was lupus, he was surprised, and said I was the youngest person he knew of with lupus. I'm 29 yrs old now with 5 children and married, I do have my struggles but have a great husband that helps me through.
Tomeka
Hello my name is Tomeka and I am a 16 year survivor of SLE. My story is a very unique one. We all know the many symptoms of lupus, I've experienced some very frightening times battling lupus. My doctors calls me their miracle patient with the complicated body that keeps them on their toes and baffled at times. So much so that a documentary was filmed about me!
Paulyn
I'm Paulyn from the Philippines,22 years old. I was diagnosed with LUPUS in October 2013 in UAE. Living with LUPUS is difficult but it made me appreciate life and the people around me more. Living the right lifestyle and being positive at all times helps a lot, and with God and my family at my side all things are possible.I believe that one day I will be cured and I will live long to see my beautiful child grow. Yes, it effects me here and there but I've learned to deal with it and not let it deal with me.
KS
At the age of 25 on May 20, 2010, following the birth of my youngest child, I was diagnosed with SLE also known as lupus. Subsequently, I was diagnosed with discoid lupus (skin lupus), fibromyalgia, fibrosis, hypotension, hypothyroid, cricoarytenoiditis (Lupus in my voice box) & severe depression. I have been cut, poked and jabbed multiple times. I have stayed in the hospital for several days on end. I wrote a book as an outlet and hoped to inspire.
Paula
I am a breast cancer survivor of 4 months and have been living with Lupus for over 20 years. I had to rid my body of cancer, via surgery, but I wondered if my body could possibly endure the complicated reconstruction surgery that I desired. Through answered prayer, I was led to the most skilled team of physicians who worked together with my rheumatologist (of 20 years). Many pre-op tests were run & I was approved for surgery. I had no complications & feel I am stronger then I ever imagined.
Abigail
I was diagnosed in 2008 while suffering from acute renal failure. After 4 years of self-pity and being mad at the world I decided to get a second opinion and my diagnosis was confirmed. A few months later I found an outlet that allowed me the opportunity to be happy and healthy, Crossfit and the Paleo Diet. Nine months and 30 pounds later, I'm kicking Lupus' but by living a happy and healthy life.
Valarie
I was diagnosed in 2002. I was 26 years old. I had recently married and moved to HI with my husband and 4 year old son. The dream life shattered in one afternoon. Months of battling pneumonia only to find out it was an blood clot and pericarditis. 5 days in the cardiac ward and 3 days in the stroke ward at 31. I was given a 5 year life expectancy. I fought to have a baby, and thank God everyday I'm still here to watch my beautiful children grow. I wake up thankful everyday to still be alive and I begin each day with a positive outlook. It's the only way to survive.
Betty
I was diagnosed with Lupus in May 2010, 6 months after giving birth to my daughter. My mother had to step in and help me take care of my child, I was unable to due to the pain I was in! Living with LUPUS is difficult! I have my ups and downs with this disease. My child is the reason I WILL NEVER GIVE UP! I know that GOD didn't bring ME this far to leave ME... I Am A Lupus Survivor By Faith!!!
Michelle
Since childhood, I suffered unusual symptoms thought to be unrelated. As an adult, adding arthritis, chronic anemia, fibro and thyroid disease to the mix was no surprise. By 2007 I found myself a single parent working full time. By 2010 I developed a movement disorder that suddenly prevented me from working at all. In the quest to find answers to the cause of the movement disorder, my lupus diagnosis was made. It sure made things easier to understand, to treat and to have hope for the future.
Lisa
I am 20 years old, I have struggled with Lupus since I was 14, but am still strong! Lupus gets the best of me with stress, and I have a lot of stress from college. I have been able to stay strong and do the best that I can each day. There is often a lot of times that I feel horrible, my knees hurt too much to want to walk, my hands can't hold a pencil well enough to take notes, my kidneys hurt me so bad, and my mouth burns from sores. But if I can get through college with A's so can anyone else!
Susie
I was diagnosed with Lupus (SLE) 10 years ago after seeing several doctors. I am a survivor because although I had to give up the very active lifestyle I had training horses, working in film and TV as a horse wrangler & stunt woman I was able to put energy I did have into new endeavors, such as learning to play bass guitar to exercise my symptom of arthritis in my hands. To give me hope that life as I knew it wasn't over, it was just a new beginning! I'm a grandma to 2 loving boys, I'm blessed!
Sylvia
I was diagnosed with lupus in 2010. That day changed my live forever. From being active to barely getting out of bed. I hurt every day. It is hard and I hope that one day they find a cure. Even though I hurt I still have a smile on my face. I still work because it gives me a reason to get up and not think of how much I hurt. I enjoy my grandchildren and I try to find activities that we can do together. Molly, I thank you for your website. It helps me to know that I am not alone.
Ashley
My name is Ashley and I suffer from SLE with major organ involvement. It's attacked a number of my organs including my brain. I am 25 and was diagnosed at 22, but I've been sick for a number of years before that. I suffer from seizures, psychosis, terrible headaches, and many other awful symptoms that have affected my entire body. Every single day, even every single minute is a struggle. I've had to give up college, working, and I can no longer drive. Despite all of this, I never give up.
Georgia
I have seen so many doctors and have had so many diagnoses throughout the years since I was 6 yrs. old, I can't even count them. I have gotten mouth sores so intensely sometimes I couldn't eat or open my mouth. No doctor was able to diagnose me with Lupus until 2 years ago when I was 61 and gravely ill in the hospital. I try to see this as a learning experience. I do what I can, sometimes a little more, and let others help me out. Love to you ALL and thanks for sharing!
Stephanie
I am a 23 year old mother from Namibia living with LUPUS for almost 3 years, but was only diagnosed with it in January 2012. Living with LUPUS is difficult but it made me appreciate life and the people around me more. Living the right lifestyle and being positive at all times helps a lot, and with God at your side all things are possible.I believe that one day I will be cured and I will live long to see my beautiful child grow.
Cathy
I was diagnosed with discoid lupus many years ago. My sister its systemic. I'm lucky! Many doctors are helping me control. You can fight this! A poem for all of you: Little miracles happen every day , don't let your troubles take you away, just keep working hard as you can and life will be wonderful and grand! Smile!!! Make-up helps!!!
Jean
Being diagnosed in 2009 for SLE changed the way I live forever. Not only did I have a wonderful Rheumatologist, my family is very supportive of my ever changing condition. Constant diet and exercise regiments keep me afloat, but my strong Christian Faith has be key for me. No one will really know the pains of this illness but those of us who have it should always keep our family in the loop whether they understand or not. "Knowledge is Power" is what my Mother always says, so I use social media to educate.
Cassie
Hi, I am Cassie. I live in CT. I am 53 and for many years, I had sores on my body & scalp. I was told I was allergic to everything, but nothing helped. Finally about 10 years ago, the lesions were getting so bad, and then my joints hurt and I could not walk at times, and I also have the face rash and kidney issues, I was diagnosed with SLE. I get weekly methotrexate injections and many meds. I can't catch a break. I am so puffy, use a cane or wheel chair and all I want is one symptom free day.
Tanya
I was 15yrs when diagnosed. Told wasn't able to have kids. It effects my organs, skin joints. Sensitive to light and heat. At the time chemo therapy was used. 3yrs of it. I'm married with 3 blessed kids of my own. Who would of known. I've learned to live with it as I'm 40 now. My whole family are awesome supporters. Especially when I have my bad days. I live each day to the fullest. Doctor told me once, be happy, live life to the fullest, you will survive each day. Take each day as it comes.
Beth
My symptoms of lupus began at age 10. I had so many problems and illness issues but I was not diagnosed until age 30. I had frequent strep throat, fevers, chronic fatigue, kidney issues, malar (butterfly) rash, sun sensitivity, and on and etc. My daughter, age 21, was diagnosed at age 10 as well. She was my 7th of eight pregnancies, and only surviving birth. This was before my diagnosis, so I had a miracle child. Now I live with my illness keeping my attitude in check and giving hope to others I pray. :-)
Dina
My Lupus symptoms started about 9 years ago when I was 18 yrs. old. It started with terrible joint pain & me losing 80lbs without trying. I was completely malnourished (from never being hungry or thirsty) I got down to 92lbs I ended up getting MRCA on my two toes which they almost had to amputate. After numerous tests I was diagnosed with Lupus, RA & Pulmonary Hypertension it was in my lungs. Its a daily struggle but I'm not giving up and neither should you! Stay strong warriors!!!
Pamela
I was diagnosis with Lupus two years ago and it has been an up hill battle ever since. I've had my ups and downs with the disease but, in Feb. of this year I had a seizure and fell in to a coma for two weeks. I had to remain in the hospital for 2 months because I had to learn how to walk and feed myself again. My liver function had failed and I was not able to write but with the help of my family, friends, doctors, nurses, therapists and God I was able to live life again and I'm doing great!
Lisa
Hi, my name is Lisa, and I've been a patient, student and teacher of SLE since I was 9 years old. Having had SLE for 34 years now, it's had not only it's trials, but tribulations as well. When I was first diagnosed, it took a pediatric physician to recognize the symptoms that I was experiencing, that only had previously shown in women of child-bearing years, and HE and a TEAM literally saved MY LIFE! One moment at a time is my motto to live by!! :)
Heidi
At a young age I knew something was wrong with me. I had bleeding ulcers, hernia etc. As I got older it got worse, horrible joint pain, hair loss, severe fatigue but I could never find a doctor that could figure out what was wrong. At age 36 I suffered a stroke and had a heart attack. Finally, I was diagnosed with lupus. Several of my sister's have it and I watched two of my first cousins pass away from this before they were forty. I am alive and I have the love of my amazing family to thank.
Angela Ray
Hello, my name is Angela Ray I have been living with lupus since the age of 9. I also suffer high blood pressure, diabetes, and pancreatitis. Not only do I suffer from those other diseases I am a kidney transplant patient. Living with Lupus is a struggle so I have to take it day by day. Now, that it is summertime, lupus patients must be careful of the sun and wear sun protection lotion at all times.
Stacey
I have been a Lupus survivor for 19 years. It has taken me so long to get properly diagnosed. It was with my 4th pregnancy that changed me forever. My OB/GYN doctor noticed the butterfly rash across my face and told me to seek medical attention right away from a specialist. It took years, and 3 rheumatologist before I was properly diagnosed. Now I am on Plaquenil and feeling so much better. I was blessed with 5 amazing children and one adorable grandson even though I lost 2 babies I am, blessed!
Joanna
Hi I'm joanna. I found out I had lupus in 2012. My regular doctor never could find out what was wrong with me, until she couldn't find an iron pill that would work for my anemia. I was then sent to the Zimmer Clinic. When I was seen there, I fianally found out I have lupus. I've been through several blood transfustions and my liver, spleen, and stomach are inlarged and inflamed. I go through so much pain each day. But I refuse to let lupus win. I will fight this. I have a son to watch grow up.
Brittany
My name is Brittany. I was diagnosed with lupus when I was 12. I break out in bad hives, have joint pains, swelling and have very bad angio adema also. Because of the lupus, I get pointed at and talked about. I can not go into the sunlight as it makes things much worse. I have to do everything in the dark sometimes. And at times it feels like I can't do anything at all. People always avoid me because they are scared of how I look. I cannot be on steriods because of my diabetes and the other treatments I have to have. I love this page! May god bless you all.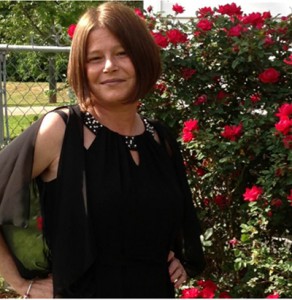 Tia Maria
I suffered for over 13 yrs. but was finally diagnosed in 2010 by a dermatologist , with Discoid. Since then SLE, RA, fibro, neuropathy, diverticulitis, a hiatal hernia, and several other things . I have been really sick & have a hard time but my husband has been my rock. He lost his mom in the 90's from lupus and she suffered over 20 something years . I am a warrior & I will stay strong ! God bless all Lupies, fibromites & all other autoimmune's.
Morgan
12 years ago I was diagnosed with Lupus. As if that wasn't enough, I was told that I'd never be able to have children of my own. To me, this was devastating news; all I ever wanted to be was a wife and a mother. I am so blessed to say that on September 27, 2013 my husband and I will be welcoming TWINS!! This has been an amazing time and I know that GOD has blessed me beyond measure! -Morgan
Lisa
After having a baby, the Lupus seemed to rear it's head. Those constant swollen glands started to cause fatigue, fevers, wrists and hands swollen, and anemia made lupus fog a reality. Many times an illness put me in the hospital or a day surgery resulted in a blood transfusion. Motherhood is exhausting, but having lupus and ending my day on the couch makes me more grateful for an extra day to watch my healthy kids and observe the gift of each day. I push through the pain -your stories refuel me!
Jennifer
First and foremost I am a mother to 8 wonderful children. Now a mom to 8 and I have lupus. I was diagnosed in August of 2012 after suffering for months with debilitating pain especially back pain, rash, hair thinning and other minor symptoms. This resulted in my leaving nursing school and eventually leaving a part-time job that I loved. Today my symptoms are controlled by meds, a good diet and rest.
Lora
At the end of 2011 I was diagnosed with discoid lupus. Over a 3 year period before I received a diagnosis, I had accumulated a bag of antibiotics and creams for facial outbreaks. I went from a very active life to a life of living amongst the walls of my home. I broke down physically and emotionally with no knowledge of what was going on. Finally a dermatologist did blood work and I was diagnosed and he could start helping me. Now all my tomorrows seem brighter! And now I help spread awareness.
Felicia
I was diagnosed in 2007 with a full butterfly rash, a year after graduating and recieving my Massage Therapist degree. I had signs of it when I was younger but didn't know. It brought my whole world down around me! I later experience bilateral pulmonary embolisms, which collapsed bottoms of both lungs. Later I had to have Chiari surgery because my brain was growing down my spine. I've spent over 6 yrs. fighting for disability! With the help of family and friends I continue to push on and fight!
Yolanda/Jerrod
This is my son Jerrod Jacobs and he was diagnosed with Lupus at the age of 9 years old. It has been a struggle for us every since. Every thing from being on immunosupressive drugs to cytoxen chemotherapy. Jerrod had to give up playing football at a young age due to knee pain and arthritis due to Lupus. But that was a good thing because he ended up picking up Golf and went to college on a golf scholarship. Jerrod then went into kidney failure and I donated my left kidney to him in 2008.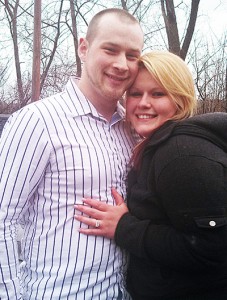 Meghan
I was in my last 6 months of college and I could not figure out what was wrong with me. It wasn't until after graduation I moved home and was diagnosed with kidney failure and SLE. I didn't know what lupus was. I felt so alone and went into a deep depression. I was 20 and had just graduated college. I felt like my life was over, when it had just begun! With the help of my supportive family and fiancé, I'm in remission and although lupus can make things difficult, Its taught me to live life to the fullest.
Katie
I was diagnosed with SLE, RA, SJS in 1999, 2 months before I got married. I was 21 at the time. In 2010 I was in the hospital for six months because I started a flare during a surgery and threw a pulmonary embolism. I was on a ventilator for 4 months. While at the first hospital they told my family I would die, I was flight lifted to Cleveland clinic. I still fight everyday to stay alive, when sometimes I want to give up. I will fight till the end to beat this disease.
Michelle
I was diagnosed with SLE December 2008, after not knowing why I was always tired and my joints hurt so bad, and were so swollen I could not even make a fist. January 2009 I was admitted into the hospital with kidney failure. I felt like my world was ending. I realized I was not alone, and that with the continued support of family and friends, I will fight. I am a Lupus Survivor.
Marcia
Diagnosed after the birth of my son in 1989, lupus has been a constant companion! After 2 blood transfusions, lots of symptoms with the possibility of HIV the diagnosis was definitive "lupus". It took me several years to find a rheumatologist that I could work with. I am now on Imuran, anti-viral and Aleve for pain. Lost my eyesight in my left eye and with support from my specialist had a corneal transplant, it's a process & I am feeling very positive. Have a grandson now, life is wonderful!
Amanda
Hello my name is Amanda Perez. I have been living with Lupus for 11 years now, and let me tell you it's been a struggle. But our Lord has me here for a reason. My family has nearly lost me three times to lupus but I am still here today fighting. With the help and support of my family, I am now doing great! It was very difficult at firts. I lost all of my hair, and was so weak. I have gained, lost weight, and then gained weight again. It has affected so much of my body that I'm not able to do too many things on my own anymore. I thank God everyday for another day. ~Amanda
Ida
I was diagnosed with the disease in March of 2006 in Chicago, Illinois. The sad part about this that I was working for a doctor in Indiana that didnt believe I had the disease because I looked fine on the outside, but I was suffering on the inside. I have been harrassed to quit my last job and the state that I live in (Indiana) is giving me a hard time as I try to receive health insurance. The stress of this keeps me sick on constant basis. ~Ida
Cheryl
Hi, my name is Cheryl and I have SLE. I found out that I had it on February 14, 2004 after I went into a coma for 3 days. I was given only a 30% chance to make it through the night...That was 9 years ago. Today I am proud to say that I am doing well and have had no lupus problems since 2006! ~Cheryl
Kat
My Mother passed in 1974 from complications of Lupus. She wrote me a note and told me it was better for her to have it then a child or an elderly person. I was 16. She was one of the bravest, most caring people I know. She put up a great fight and she learned as much about it as she could. Which wasn't much. My Dad told me after she died that she wanted to donate her body for research so they could get closer to a cure. We did that and her spirit lives on in you brave folks. Bless you all. ~Kat
Tere
First I would like to recognize my wonderful family and understanding, loving husband. They are my ROCK! I thank God for them! I'm a 13 year Lupus survivor! Survivor; one who continues to function. I suffer with RA most but, I find myself grateful for the ability to walk! Thinking positive and looking forward to a better tomorrow, to get involved and informed..mostly, not to give up! Taking it "One Step at A Time" ~Tere
Sharon
I found out I had lupus almost two years ago, my mom has it but she is now in remission. One day I woke up with a rash that would not go away, I had symptoms like fogginess in my head and I would often think that if I could shake my head clear it would go away, dizziness that would come and go for no apparent reason (some to the point I need help walking), and extreme fatigue. I am so tired of being tired I want to have energy to do the things that I want to do but sometimes I just can't.
Brandy
I have very few memories of my life before Lupus (SLE) because it has been a part of my life since I was 9 years old. 18 years, this disease has been my constant struggle. I have been in and out of hospitals because of it and have had several surgeries to repair joint damage. 6 months ago I gave birth to my miracle baby after years of being told I can't do that. She reminds me everyday that no matter what, life can be and is BEAUTIFUL!
Teresa
"Before lupus, I worked 2 jobs, played with my 2 kids and volunteered at their schools. Since lupus, I have had 2 strokes, the second putting me in a wheelchair. I became legally blind from the side effects of one of my lupus medications. The fatigue and pain I am in daily don't make it easy, but the support of family and my friends at Molly's Fund have been a blessing." - Teresa
Jennifer
"Lupus has changed my life in many ways. I can't do the things that I used to do without being in pain and being tire I try to do the best I can, but my life will never be the same. My biggest struggle is probably accepting the fact that I have lupus. It's a challenge to cope with so much fatigue sometimes. I tell myself it's ok to ask for help. I have my significant other, family, and friends for support. I'm also grateful for my friends from the Molly's Fund support group." - Jennifer
Molly
At the age of 27, Molly was on her way to becoming a successful opera singer. One morning she woke up and passed out due to a fever of 104˚ and seven different infections. It took over 14 different doctors before she was finally diagnosed with Lupus. "I had no idea what Lupus was, all I knew was there was no cure and that my life had changed forever." Due to the symptoms of Lupus, Molly's dreams of becoming an opera singer were stolen from her and she no longer knew what to do with herself. "Lupus stole not only my health, but my purpose in life. I will not let it control me. I will fight this disease with everything in me and I will win."
Jaime
Jaime Gault is the mother of two boys and finds keeping up with the two of them a challenge all of it's own. While two boys would be exhausting for any mother, this mother has been diagnosed with Lupus for the past five years. Many evening are spent trapped on the couch because she can no longer keep going after an exhausting day. She experiences cold sweats, severe pain, and vasculitis in her hands and toes on a daily basis. Jaime continues to struggle every day with being both a mother and wife. "I want to be the mother my boys deserve, not the mother that lupus allows me to be." While she smiles through the pain and loves her family, it is still a struggle not to let Lupus drag you down. "It's so easy to get depressed over all the things that Lupus taken away from you, but if you focus on all the blessings you still have, the days are easier to get through."
Lisa
"Lupus impacts my life every day. Each morning when I wake up, I must assess joint and muscle pain, cognitive fogginess, nausea and debilitating fatigue. Then I decide whether I can get out in the world for a couple of hours or if I will need to stay close to bed. The physical and emotional roller coaster is very difficult, but I am lucky to be surrounded by amazing love and support. Thank you to Molly's Fund.!" -Lisa
Anita
"I do not like all the pills I have to take now and my earning potential has declined." As a mother, her biggest fear is that one of her children will end up with the same devastating diagnosis. As a single woman, she would like to believe that a committed relationship with an equal partner is possible, but how do you explain to that person what living with Lupus is like? "I like to tell people that yes, I have lupus, but Lupus does not have me." - Anita
Kelli
"Lupus has been apart of my life since I was 11 years old. That means that over the last 21 years, I have suffered with this devastating illness. I have been hospitalized dozens of times, had numerous surgeries to repair joint & kidney damage and have not been able to start a family of my own…all because of a disease that most people say, "Lupus? What is that?" Never heard of it." - Kelli
Danielle
"I was diagnosed with lupus in September 2010. I have skin rashes all over my body. My biggest struggle is learning to live with lupus, and accepting the fact there is no cure for this disease. At any time my disease can flare up and cause medical issues. I cope with lupus by going to support groups and talking to other women who suffer from the disease. The support from my doctors, family, friends, and support groups has given me strength and courage to accept my life with lupus." - Danielle