What is the Emergency Client Assistance Program?
Our Emergency Client Assistance Program (ECAP) is a partnership between Kaleidoscope Fighting Lupus and St. Vincent de Paul Portland Council. It provides emergency financial assistance to those living with lupus. 
The goal of ECAP is to provide assistance to those with  low-income who are diagnosed with lupus and in need of emergency financial support.
Our emphasis is to connect clients to social and community services, as well as educating and enabling individuals to become better advocates for themselves and their families. Currently, we provide assistance to residents in and around the Portland, Oregon metropolitan in the following counties:  Washington, Multnomah, Clackamas, Columbia, Clatsop, Yamhill, Benton, Lane, Lincoln, Polk and Marion.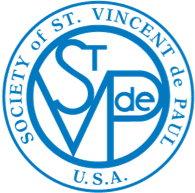 To apply, please fill out the online application by clicking on "Apply Now" below
or
call St. Vincent de Paul's emergency assistance hotline at 503-235-8431.
If you live outside of this service area, please check with your local community resources.
Emergency Financial Assistance may be used for:
Other Community Resources