INTRODUCTION
If you were to question people on the street about the discovery of lupus, if they knew what it was in the first place, they would probably assume that it was a modern day disease.  That assumption makes sense as to why so many people still don't know what it is and what it does.  However, what is incredibly fascinating is how far back in history lupus has been documented, and yet, there is still so very far to go when it comes to awareness and research.
The word lupus (Latin for wolf) is attributed to the thirteenth century physician Rogerius, who used the term to describe facial lesions that resembled that of a
wolf's bite.  In 1856,  Austrian dermatologist Ferdinand von Hebra published the first illustrations of lupus erythematosus in the Atlas of Skin Diseases.    Incredibly, a Peruvian mummy of a 14 year old girl (dating around 890 AD)  who was believed to have lupus has been documented and studied!
The history of lupus is broken down into three periods: classical (1230-1856), neoclassical (1872-1948), and modern (1948-present).  And though it is fun to time travel back to the classical or neoclassical periods, for our Kaleidoscope Fighting Lupus's 100th blog, we decided to focus on the modern era of lupus.  
100 YEARS OF LUPUS FOR OUR 100TH BLOG!  
1920
The 1920's begin what researchers deem the "modern age of lupus."  In this period, there were many developments in research to the cause and treatment of SLE and discoid lupus.  Particularly, in 1923, there were significant medical findings that led to our current understanding and classification of the disease.  One of the most important was the discovery that a patient didn't need cutaneous involvement for a diagnosis.  In fact, George Belote and H.S. Ratner confirmed that the endocarditis of Libman-Sacks was a manifestation of the disease even without cutaneous involvement.
1930
In 1931, German scientists first synthesised mepacrine (antimalarial) and it was used extensively throughout WW2 to prevent malaria.  This was the beginning of
what would develop into the use of malarials as the "lupus life insurance policy" (see 1950).
1940
One of the biggest events of the modern era happened in 1948 when Mayo Clinic hematologist, Malcolm Hargraves and his colleagues discovered the first lupus erythematosus cell.  It was a major breakthrough in several ways, and allowed for those with milder forms of the disease to receive earlier diagnosis.  Dr. Paul Klemperer, a remarkable pathologist and his team coined the term "collagen disease", which led to what our modern classification of lupus is as an autoimmune disorder. The discovery of cortisone as a treatment was established during this time frame as well, which to this day, continues to be one of the most used medications with systemic lupus, and other lupus overlap diseases.
1950
In 1950 the Nobel Prize was awarded to scientists for the discovery of the effects of the use of cortisone/corticosteroids.  In 1951, the antimalarial drug, quinacrine, was used for the treatment of DLE.  This lead to further realization that chloroquine and hydroxychloroquine (plaquenil) were highly useful to treat various forms of the disease. 1952 began the first use of immunosuppression to treat lupus, with the use of nitrogenous mustard. Between 1952 and 1954, Leonhardt, Arnett and
Shulman at Johns Hopkins first noted a familial predisposition and genetic component to systemic lupus.  Drug-induced lupus was first discovered and introduced by the Cleveland Clinic in 1954 as well.  The immunofluorescent test for antinuclear antibodies, (ANA test) was discovered in the 50's as an immunologic marker for lupus.  As well as, the biologic false-positive test for syphilis.  Another important breakthrough came towards the end of the 1950's, when in 1959, Otago Medical School in New Zealand discovered how lupus can lethally attack the kidneys.
1960
In 1963 a type of antiphospholipid antibody was identified as 'lupus anticoagulant'.  At the time, it's role was not completely understood, however it later helped with the discovery of Antiphospholipid Syndrome/Lupus Anticoagulant Syndrome.  In 1966, Dr. Edmund L. Dubois, a lead lupus investigator from Johns Hopkins, published the first lupus textbook.  He discovered how lupus varied clinically from patient to patient and that there was no classic pattern to the disease.  His work was and still is recognized greatly by the American College of Rheumatology.  Despite the advances in treatments that were made in the 50's, the mortality rate for those in the 1960's was still 50% within three years of diagnosis.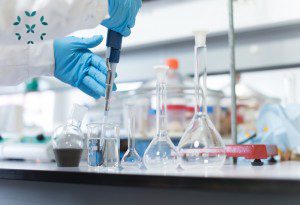 1970
In 1971, the first systemic lupus erythematosus classification criteria was established.  Out of the 14 criteria, at least 4 were needed for a diagnosis.  In the 1970's the Sm antibody was discovered that particularly aided in diagnosis if a patient was anti-DNA negative.  It was shortly followed by the discovery of  SSA/Ro, La/SSB and RNP.  In 1975, a rheumatologist named Dr. John Sergent, unveiled for the first time how lupus could dramatically affect the brain.  He also discovered how high doses of steroids could cause more harm than good for certain individuals with neurological lupus.  
1980
In 1982, the American College of Rheumatology revised their clinical and immunologic lupus criteria.  Studies conducted in the late 1980's showed that lupus was more common than previously realized, particularly in women.   
1990
The beginnings of the Benlysta movement were discovered by researchers at the National Jewish Health (previously the National Jewish Medical and Research Center) when they discovered a B-cell activating factor. It was a naturally occurring protein that was named protein TALL-1 by the University of Colorado.  By June of 1999, HGS (Human Genone Sciences) referred to it as BLyS (B lymphocyte stimulator).  Many clinical studies showed there was a connection between higher levels of  BLyS and lupus disease activity.   In 1999, the Alliance for Lupus Research for founded and has since been rebranded to the LRA. The LRA pushed for disease recognition and funding through the Department of Defense through the 90's and early 2000's.  
2000
In 2003,  Congress established the National Lupus Patient Registry, the first comprehensive research study for lupus, under the direction of the CDC.  
World Lupus Day was founded in 2004 and sponsored by the World Lupus Federation and is recognized and celebrated on May 10th.   In 2005, Lupus was listed as eligible for funding by the DOD.  
2010 – present
Benlysta (belimumab) was approved by the U.S. Food and Drug Administration for treatment of SLE on March 9, 2011.  It is still successfully being used by rheumatologists as an additional treatment along with hydroxychloroquine (plaquenil) and steroids.  In 1997 and 2011, the American College of Rheumatology (ACR) developed official guidelines for diagnosing lupus nephritis.  
Update:  These criteria were significantly revised in 2019 through an extensive collaboration with the European League Against Rheumatism (EULAR).
Sadly, there is still no cure for lupus.  However, if you are newly diagnosed with lupus, you have a 80-90% rate of living a normal life expectancy.  Even though there is still a long way to go, that is a huge improvement from the beginning of the modern era.  
We, at Kaleidoscope Fighting Lupus wanted to share with you our heartfelt gratitude for allowing us to be a part of your lupus era.  We hope you have enjoyed the last 100 blogs, and look forward to bringing you many more in the future.  
.
Sources:
http://www.resources.lupus.org/entry/history-of-lupus
http://www.medscape.com/viewarticle/562713_2
http://worldcat.org/identities/lccn-n85305355/
https://www.hss.edu/conditions_lupus-care-past-present-and-future.asp
.
Author: Kelli Roseta
All images unless otherwise noted are property of and were created by Kaleidoscope Fighting Lupus. To use one of these images, please contact us at [email protected] for written permission; image credit and link-back must be given to Kaleidoscope Fighting Lupus.
All resources provided by us are for informational purposes only and should be used as a guide or for supplemental information, not to replace the advice of a medical professional. The personal views expressed here do not necessarily encompass the views of the organization, but the information has been vetted as a relevant resource. We encourage you to be your strongest advocate and always contact your healthcare practitioner with any specific questions or concerns.