Scleroderma: What you need to know
Contents:
What are the Signs and Symptoms?
What are some complications of scleroderma?
Are there alternative treatments or anything that can prevent/manage it?
How do I cope with a diagnosis?
---
What is Scleroderma?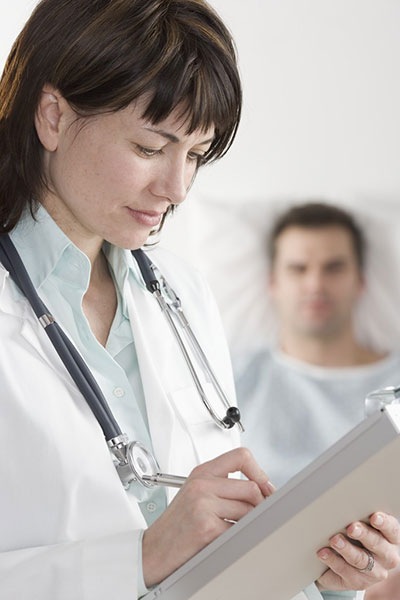 Scleroderma (pronounced skler-oh-DUR-muh) is a chronic connective tissue (these are the fibers that provide the framework and support for your body) disease that is generally classified as one of the autoimmune rheumatic diseases. It can cause the tightening and hardening of the skin and the connective tissues. The word "scleroderma" derives from two Greek words: "sclero" meaning hard, and "derma" meaning skin. Signs and symptoms vary based on the type of scleroderma the patient has, and varies widely from patient-to-patient as with many other autoimmune disorders. Scleroderma is a very common overlap disease for those suffering with lupus. Therefore, we felt it was important to share information on this condition. There are two main types of this disease, localized and systemic: Localized often only affects a few places on the skin or muscles, not harming major organs. It can be severe and leave long term skin damage, or it can disappear and get better, this varies between individual patients. Generally, this form of scleroderma is relatively mild with the internal organs not usually affected. Patients with localized scleroderma rarely go on to develop systemic scleroderma. Although most patients can be classified as having diffuse or limited disease, different people may have different symptoms and a different combination of symptoms of the illness. There are two types of localized scleroderma:
Morphea is a form of localized scleroderma that is often characterized by oval-shaped waxy patches on the skin of varying sizes, shapes and color (these often start out as red or purple and then turn whitish in the center) that may get bigger or smaller over time and often disappear spontaneously. Thickening under these patches may occur. This type of localized scleroderma usually appears between the ages of 20 and 50, but is often seen in young children.
Linear scleroderma is also a form of localized scleroderma. It often begins as a streak or line of hardened, waxy skin on the face (primarily on the forehead), arms or legs. It has been known to form a long crease on the head or neck, which is often referred to as "en coup de sabre" because it resembles a saber or sword wound. Linear scleroderma tends to involve not only the surface layers of the skin, but deeper layers as well. It can sometimes also affect the joint motion if the damage is deep enough. This form of scleroderma usually develops in childhood and can affect the growth of involved limbs.
Systemic can affect the skin, the tissue under the skin, as well as the internal structures of the body, such as the esophagus, gastrointestinal tract (stomach and bowels), lungs, kidneys, heart and other internal organs. The changes that occur in systemic scleroderma may affect the connective tissue in many parts of the body. It can also affect blood vessels, muscles and joints. The tissues of involved organs become hard and fibrous, causing them to function less efficiently. The term systemic sclerosis is also used to describe systemic scleroderma. The word "sclerosis" indicates that hardening may occur in the internal systems of the body. There are two kinds of systemic (or generalized) scleroderma:
Limited scleroderma– This type often occurs gradually over years, typically confined to the skin on the face, hands and feet. Although internal problems can occur (including possible damage to the esophagus, lungs, or intestines), they are usually less frequent and less severe than those with diffuse scleroderma. Limited scleroderma can sometimes be called CREST syndrome.
CREST stands for the initial letters of five common features:
Calcinosis- Deposit of calcium in the skin tissues.
Raynaud Phenomenon– This occurs when the fingers lose their blood supply and go numb at the slightest sign of cold.
Esophageal dysfunction- When the valve in the esophagus does not work properly, acids from the stomach can enter the esophagus causing heartburn or acid reflux.
Sclerodactyly- This is a thickening of the skin of the fingers or toes.
Telangiectasia- These are tiny red "spider veins" that typically appear on the hands and face.
Diffuse scleroderma– Occurs more rapidly and involves thickening of the skin of the trunk (middle part of body), thighs and upper arms in addition to the hands and feet. More areas of the skin are affected in diffuse scleroderma when compared to limited scleroderma. Diffuse scleroderma can also affect the heart, lungs or kidneys causing "sclerosis" or fibrous hardening of these internal organs.  If many of these organs are affected, the condition may become life-threatening. This more serious form of scleroderma is occasionally fatal, and nearly always debilitating.
*Note- Persons with limited scleroderma, and occasionally those with diffuse scleroderma, can develop pulmonary hypertension, a condition in which the blood vessels in the lungs become narrow. This leads to reduced blood flow through the lungs which results in shortness of breath.
Scleroderma is not contagious, infectious, cancerous or malignant.
Who develops scleroderma?
Here are some facts about who develops scleroderma:
The estimates show that about 300,000 Americans have scleroderma. Approximately one third of those people have the systemic form of scleroderma.
Scleroderma is more common in women than in men. 3 out of 4 scleroderma patients are women.
Factors other than a person's gender, such as race and ethnic background, may influence the risk of getting scleroderma, the age of onset, and the pattern or severity of internal organ involvement. The reasons for this are not clear. Ethnicity may also play a role- for example, Choctaw Native Americans and African-Americans are more likely than Americans of European descent to develop the type of scleroderma that affects internal organs. Similar statistics exist for those suffering with systemic lupus erythematosus.
While scleroderma can affect people of any age, the onset occurs most frequent between the ages of 25 to 55.
Children are more likely to get localized scleroderma, whereas it is more common for adults to get systemic scleroderma.
Most patients do not have any relatives with scleroderma and their children do not get scleroderma. Research indicates that there is a susceptibility gene, which can raise the likelihood of getting scleroderma, but on its own, does not cause the disease. Although there is no proof that scleroderma is directly inherited, some scientists feel there is a slight predisposition to it in families with a history of rheumatic diseases.
Since scleroderma presents symptoms similar to other autoimmune diseases, like lupus, diagnosis can be difficult. Therefore, there may be many misdiagnosed or undiagnosed cases. When a patient has one or more autoimmune diseases, they are often classified as overlap diseases.
What causes scleroderma?
Although the cause of scleroderma is unknown, doctors do know that collagen is a factor. An overproduction and accumulation of collagen (a fibrous type of protein that makes up the connective tissues of the body, including the skin) can lead to scleroderma. Although doctors aren't sure what causes this abnormal collagen production, the body's immune system appears to play a role. Like in other autoimmune diseases like lupus, for unknown reasons, the immune system turns against the body, producing inflammation and in the specific case of scleroderma, the overproduction of collagen. Back to top  
What are the Signs and Symptoms?
Scleroderma's signs and symptoms vary from patient to patient, are dependent on which type of scleroderma (see above) has been diagnosed, and what parts of the body are involved. Some of these signs and symptoms are:
Hardening/thickening of the skin, especially skin of the hands and/or face, causing a shiny and crease-less appearance
Cold sensitivity of fingers with red, white, and blue discoloration (known as Raynaud's phenomenon)
Ulcers or sores on the finger tips
Small red spots on the face and chest (these are called telangiectasias)
Swelling, puffiness, or pain in the fingers and/or toes
Pain and/or swelling of the joints
Weakness in the muscles
Dryness of eyes/mouth. This is called [Sjogren's syndrome]
Edema- This is swelling, typically in the extremities, hands and legs
Shortness of breath
Diarrhea
Weight Loss
Heartburn
How is it diagnosed?
Because scleroderma can take so many forms and affect so many different areas of the body, it can be difficult to diagnose. A rheumatologist (a specialist in arthritis and other diseases that cause swelling in the joints) or a dermatologist (skin doctor) might be the physician that would be recommended by your primary caregiver. This would depend on the symptoms that you are experiencing. Here are some of the things a doctor might use to help diagnose scleroderma:
Your medical history
A physical exam
Lab tests to check for elevated levels of certain antibodies that are produced by the immune system
A skin biopsy- The taking of a small tissue sample that will be taken to a lab and examined for any abnormalities
Breathing tests (pulmonary function tests) may also be performed by your doctor, or even a CT scan of your lungs and an echocardiogram of your heart may be ordered
*Note-You may be referred to other doctors if your symptoms involve the kidneys, heart, digestion, lungs, teeth, speech or movement. Back to top  
How is it treated?
There are no drugs at this time that stop the underlying process that causes scleroderma, but many medications exist to help control symptoms and prevent further complications. Depending on the presenting symptoms, medications may be prescribed to do the following:
Dilate blood vessels- Blood pressure medications that dilate blood vessels may help prevent lung and kidney problems and may help treat Raynaud's disease.
Suppress the immune system– Immunosuppressive drugs, such as those taken after organ transplants, may help reduce scleroderma symptoms.
Decrease inflammation- Steroids can help treat muscle and joint pain by reducing inflammation
Reduce stomach acid- Medications such as omeprazole (Prilosec) can relieve symptoms of acid reflux.
Prevent infections- Antibiotic ointment may help prevent infection of fingertip ulcers caused by Raynaud's phenomenon. Regular vaccinations for influenza and pneumonia can help protect lungs that have been damaged by scleroderma.
Relieve pain- If over-the-counter pain relievers don't help enough, you can ask your doctor to prescribe stronger medications. NSAIDs (nonsteroidal anti-inflammatory drugs like ibuprofen or aspirin) for inflammation and pain
Control blood pressure
What are some complications of scleroderma?
Medical complications from scleroderma can range from mild to severe depending on the type of scleroderma. Most of the below listed complications arise from systemic scleroderma:
Fingertips- Raynaud's phenomenon that occurs as an overlap disease along with scleroderma and lupus can be so severe that the restricted blood flow will permanently damage the tissue at the fingertips. This can cause pits or skin sores (ulcers). In the worst cases, gangrene and amputation may follow.
Lungs- Pulmonary fibrosis or scarring of lung tissue can result in reduced lung function leading to the reduction in the ability to breathe. You may also develop high blood pressure in the arteries of your lungs (pulmonary hypertension).
Kidneys- When scleroderma affects your kidneys, elevated blood pressure and an increased level of protein in your urine can develop. More serious kidney complications may include renal crisis, which involves a sudden increase in blood pressure and rapid kidney failure.
Heart- Scarring of heart tissue increases your risk of abnormal heartbeats (arrhythmias) and congestive heart failure. It can cause inflammation of the membrane surrounding your heart (pericarditis). Scleroderma also can raise the pressure on the right side of your heart and cause it to wear out.
Teeth- Severe tightening of facial skin from scleroderma, can cause your mouth to become smaller and narrower, which may make it hard to brush your teeth or to even have them professionally cleaned. The risk of dental decay increases for people who don't produce normal amounts of saliva. This can include scleroderma patients and those affected with [Sjogren's].
Digestive system- Digestive problems associated with scleroderma can lead to acid reflux or even difficulty swallowing. Bouts of constipation alternating with episodes of diarrhea can also occur.
Sexual function- Men who have scleroderma often experience erectile dysfunction. Scleroderma may also affect the sexual function of women, by decreasing sexual lubrication and constricting the vaginal opening.
Are there alternative treatments or anything that can prevent/manage it?
There are a number of steps you can take to manage symptoms of scleroderma, these are similar to the guidelines for anyone with chronic autoimmune diseases. Here are a few:
Exercise– This can improve overall health, increase circulation and range of motion.
Use stress management techniques– Learn about and understand the mind/body connection to control and minimize stress.
Don't smoke- The health risks of smoking are well known. Nicotine causes blood vessels to contract, making Raynaud's phenomenon worse. Smoking can also cause permanent narrowing of your blood vessels. Smoking is particularly dangerous to people with scleroderma because it can have effects on blood circulation and lung function.
Eat wisely- Eat well balanced meals and avoid foods that give you heartburn or gas and avoid late-night meals. Elevating the head when you go to bed will keep stomach acid from backing up into your esophagus (reflux) as you sleep.
Protect yourself from cold weather- Wear warm mittens for protection anytime your hands are exposed to cold, this means even when you reach into a refrigerator or freezer. When you're outside in the cold, keep your core warm with layers and cover your face and head.
Get plenty of rest- Avoid over-fatigue by getting sufficient rest and learning how to take it easy. Knowing your own limits does not mean that you are lazy.
How do I cope with a diagnosis?
There are many feelings that go along with learning to cope with a chronic illness and they are all normal. You may not know where to turn to for advice, support, or information. Your family, friends, and caregivers may feel the same way. The first thing to understand is that a person with scleroderma, lupus, fibromyalgia, or any other chronic illness is just that. A person. The disease should not become your identity. There is so much more to each individual than their diagnosis, so maintaining a positive but realistic attitude can really help when learning to live with any chronic disease. Try to lead as full of a life as possible and understand that this is just a part of your life, meaning that the disease is what you have, not who you are. If you are feeling depressed or hopeless, please seek counseling from a professional to help provide the tools to help you cope with these complicated feelings.
Maintain good communication with your treating physician(s) and be your own best advocate. Keep organized medical records, bring a support person along to visits when you can to help you digest and remember information and advice, and be open and honest with your doctor, following the recommended protocol.  A network, or team of friends, family, medical providers, support groups, and resources can help you successfully navigate through your disease. A new diagnosis of scleroderma may feel overwhelming, but it doesn't have to be. It is a complex disease and the symptoms and severity can vary widely between those diagnosed, depending on which parts of the body involved and how they are affected. If you or someone you care about is showing any of the above signs or symptoms, getting a quick, accurate diagnosis and subsequent treatment, can help to minimize the symptoms of scleroderma, thereby increasing the chances of irreversible damage.
Here are some great resource links from the Scleroderma Foundation:
Patient Resources, Patient Brochures
Back to top   Sources: slceroderma.org, mayoclinic, niams.nih.gov, webmd.com, duanerade.com  
Author:  Karrie Sundbom
All images unless otherwise noted are property of and were created by Kaleidoscope Fighting Lupus. To use one of these images, please contact us at [email protected] for written permission; image credit and link-back must be given to Kaleidoscope Fighting Lupus. 
All resources provided by us are for informational purposes only and should be used as a guide or for supplemental information, not to replace the advice of a medical professional. The personal views expressed here do not necessarily encompass the views of the organization, but the information has been vetted as a relevant resource. We encourage you to be your strongest advocate and always contact your healthcare practitioner with any specific questions or concerns.